Here you will find details of psychics offering readings in Inner London, Abbots Langley, Banstead, Barking, Barkingside, Beckenham, Belvedere, Bexley, Borehamwood, Brentford, Buckhurst Hill, Bushey, Bushey Heath, Camden, Carshalton, Caterham, Chigwell, Chislehurst, Chorleywood, City of London, Coulsdon, Cuffley, Dartford, Denham, Edgware, Egham, Elstree, Erith, Farningham, Feltham, Gravesend, Greenford, Greenhithe, Hackney, Hainault, Hammersmith and Fulham, Hampton, Harefield, Haringey, Hatch End, Hoddesdon, Isleworth, Islington, Kensington and Chelsea, Keston, Kings Langley, Kingsbury, Lambeth, Lewisham, Longfield, Loughton
Absolute Holistic Guidance, 321 Staines Rd, Twickenham, TW2 5AU
Tel. 07815 511884
Divine Karma, 15 Armstrong Close, Borehamwood, WD6 1RR
Tel. 07956 873355
Heidi Wells Your Psychic Coach, 67 Hazel Close, Twickenham, TW2 7NP
Tel. 020 8894 7343
Journey into the Unknown, 69 Shrewsbury Rd, Carshalton, SM5 1NB
Tel. 07508 508966
Lisa Redfern Spiritualist Medium, 54 Clarkes Drive, Uxbridge, UB8 3UJ
Tel. 01895 851383
Silvana Montal, 61 Beeston Drive, Waltham Cross, EN8 0QS
Contact Us On07930 199467
Tarot Readings & Crystal Healings, The Corner House, Cranefield Drive, Watford, WD25 9TX
Tel. 07510 273623
Zahra Psychic Healings & Readings, 29 Springfield Rd, Welling, DA16 1QN
Tel. 07711 112852
Click —->Psychic Inner London to go to spiritualist churches or see above for clairvoyants offering readings online, by phone or email. Phone readings will of course be easiest if they are not local to you. Psychic email readings may be offered but please bear in mind that not every psychic will be a born touch-typer and not all psychics are happy working for free or small amounts. They may feel they need to charge more if an email takes a long time to type. Make sure you know what you are paying for when you order your reading.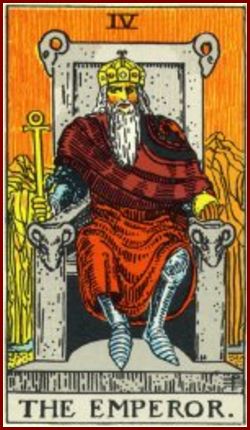 It is my personal belief that nothing that comes from Spirit is meant to harm or alarm us. If your psychic reading contains messages of doom, sickness, death or misery, then please first question the validity of the psychic that gave you the reading. If in any doubt, please feel free to contact me. Please also see: Free Angel Reading for an online psychic reading.
---
Psychic Reading Inner London covering the following areas: Abbots Langley, Banstead, Barking, Barkingside, Beckenham, Belvedere, Bexley, Borehamwood, Brentford, Buckhurst Hill, Bushey, Bushey Heath, Camden, Carshalton, Caterham, Chigwell, Chislehurst, Chorleywood, City of London, Coulsdon, Cuffley, Dartford, Denham, Edgware, Egham, Elstree, Erith, Farningham, Feltham, Gravesend, Greenford, Greenhithe, Hackney, Hainault, Hammersmith and Fulham, Hampton, Harefield, Haringey, Hatch End, Hoddesdon, Isleworth, Islington, Kensington and Chelsea, Keston, Kings Langley, Kingsbury, Lambeth, Lewisham, Longfield, Loughton
If you are offering psychic readings or know of a clairvoyant in any of these areas, please let us know.
The churches listed will almost certainly have ongoing development classes of various levels. Please contact them for more information on how to develop your psychic abilities. We welcome your feedback as regards any errors or omissions here.
Spiritualist Church, 7 Station Rd, Orpington, BR6 0RZ
Tel. 01732 846606
Hampton Hill Spiritualist Church, Angel Close, Hampton, TW12 1RG, Middlesex
Tel. 020 8979 2078
Etherean Mission (UK), 58 Gorringe Park Avenue, Mitcham, CR4 2DG, Surrey
Tel. 020 8646 6129
Southall Spiritualist Church, Hortus Road, The Green, Southall, Middlesex
Richmond Spiritualist Church, 97 Church Road, Richmond, Surrey
Burnt Oak Spiritualist Church, Watling Community Centre, 143 Orange Hill Road, Burnt Oak, Edgeware, Middlesex
Tel: 0208 951 1761
West Wickham Spiritualist Church, Surrey Road, West Wickham, Kent
Tel: 0208777958
Hoddesdon Spiritualist Church, Mayhem Function Hall, Unit 1 Brewery Yard, Brewery Road, Hoddesdon, Herts
Tel: 07947654728
Hampton Hill Spiritualist Church, Angel Close
Hayes Spiritualist Church, Albert Hall
Ilford Spiritualist Church, 370-372 High Road
Gravesend Spiritualist Church, 19 Clarence Place
Tel: 01474 248645
Cheshunt Spiritualist Church, 236-238 Turners Hill
Tel:07719240363
Meopham, Mitcham, Morden, Nazeing, Newham, Northolt, Northwood, Orpington, Perivale, Pinner, Ponders End, Potters Bar, Purley, Radlett, Richmond, Rickmansworth, Ruislip, Sanderstead, Seven Kings, Shepperton, Shorne, South Croydon, South Harrow, Southfleet, Southwark, Staines, Stanmore, Sunbury-On-Thames, Swanley, Swanscombe, Teddington, Thornton Heath, Tower Hamlets, Twickenham, Wallington, Waltham Abbey, Waltham Cross, Wandsworth, Warlingham, Watford, Welling, Wembley, West Drayton, West Wickham, Westminster, Woodford Green, Wraysbury