Find a Tarot Reader in Dorset
Emilia Tarot Readings, 17 Gillett Rd, Poole, BH12 5BF
Tel. 07896 716592
Julie Spalding – Transformations, 17 Gillett Rd, Poole, BH12 5BF
Tel. 01473 743564
Pyramid Healing & Intuitive Readings by Joy Dalton, 56 Tarn Drive, Poole, BH17 7DQ
Tel. . 07990 681095
TarotTom.com, 2 Yelverton Rd, Bournemouth, BH1 1DF
Tel. 07778 559070
Anji Wylde
Anji is a spiritualist clairvoyant medium available for private readings.
She demonstrates platform mediumship at spiritualist churches.
She holds a CSNU award for mediumship from the Spiritualists' National Union.
You can see her at Spiritualist churches around the Midlands, Bromsgrove and Redditch in Worcestershire.
Tel: 01527 404911 ~ Mob: 0781 4056324

TAROT READERS: If you offer tarot readings in Dorset please contact us for your free listing here. If you were searching for a tarot card reader in Dorset or any of the following areas, please let us know who you go to for your tarot reading. We had a major website hack, probably from a competitor and lost all tarot readers info so we would be very grateful for your help in recreating it.
Covering the following areas in Dorset: Abbotsbury, Beaminster, Bearwood, Bere Regis, Bishop's Caundle, Blandford Forum, Boscombe, Bournemouth, Bourton, Bridport, Broadstone, Broadwindsor, Buckland Newton, Burton Bradstock, Canford Cliffs, Cerne Abbas, Charmouth, Chideock, Child Okeford, Corfe Castle, Corscombe, Corton Denham, Cranborne, Dorchester, East Stour, Evershot, Ferndown, Gillingham, Hazelbury Bryan, Holnest, Isle of Portland, Long Bredy, Lyme Regis, Lytchett Minster, Maiden Newton, Marnhull, Martinstown, Milborne Port, Milborne St Andrew, Milton Abbas, Morden, Netherbury, Norden, Parkstone, Piddletrenthide, Poole, Powerstock, Preston, Puddletown, Sherborne, Southbourne, Stalbridge, Studland, Sturminster Marshall, Sturminster Newton, Swanage, Tarrant Hinton, Upwey, Verwood, Wareham, Warmwell, West Lulworth, Westbourne, Weymouth, Wimborne Minster, Winton, Witchampton, Worth Matravers, Yetminster
This page is part of our tarot readers directory for Dorset. If you weren't looking for a tarot reader in Dorset please use the search at the bottom of the page. In the meantime, we have some amazing books that may help if you want to know more about becoming a tarot card reader. Please see below.
---
Here are some extracts from a few of my favorite books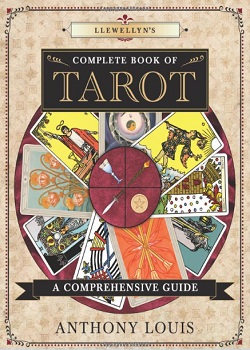 Complete Book of Tarot: When reversed, this card suggests that the querent is acting at a disadvantage. He or she may be ill-prepared and feel like giving up in the face of obstacles, perhaps feeling isolated, overwhelmed, or exhausted by circumstances. A rigid or inflexible approach to the problem is not likely to succeed. Sometimes you have to admit that a challenge is insurmountable or that you have taken on more than you can chew; in such a case, the best course of action is to accept that you are not up to the task and move on to something new.
Free Tarot Readings. Books to help develop your own skills with the tarot
Complete Book of Tarot: f you shuffle a deck to randomly mix the cards, some of them will appear upside down when you lay them out in a spread. Entire books have been written about how to interpret reversed or inverted cards. Mary K. Greer's Complete Book of Tarot Reversals is an excellent resource. Some readers simply ignore card reversals and read all cards upright. Others find inverted cards to be indispensable. This chapter presents some viewpoints about card reversals, and you will need to experiment to decide whether or not you want to use them.
Complete Book of Tarot: Before reading on, be sure you have looked at the image of the Ten of Swords and considered what type of situation it might represent. Here's the story. I belong to a weekly group to practice exchanging languages online. On one occasion the leader of the group left a message that she could not attend because her husband had suddenly taken ill and she needed to accompany him to the hospital. Concerned about her husband's illness, I drew a single card from the deck: the Ten of Swords.

Full List of areas covered on our Dorset Tarot Readers page:
Abbotsbury, Adber, Affpuddle, Alderholt, Allweston, Almer, Alton Pancras, Anderson, Arne, Ashley Heath, Ashmore, Askerswell, Batcombe, Beaminster, Bedchester, Beer Hackett, Benville Lane, Bere Regis, Bettiscombe, Bincombe, Bingham's Melcombe, Birdsmoor Gate, Bishop's Caundle, Blackdown, Blandford Camp, Blandford Forum, Blandford St Mary, Bloxworth, Bothenhampton, Bourton, Boveridge, Bovington Camp, Bradford Abbas, Bradford Peverell, Bradpole, Briantspuddle, Bridport, Broadmayne, Broadoak, Broadwey, Broadwindsor, Broom Hill, Bryanston, Buckhorn Weston, Buckland Newton, Burleston, Burstock, Burton, Burton Bradstock, Canford Bottom, Cann, Cann Common, Cashmoor, Cattistock, Caundle Marsh, Cerne Abbas, Chalbury Common, Chaldon Herring, Chalmington, Charlestown, Charlton Marshall, Charminster, Charmouth, Chedington, Cheselbourne, Chetnole, Chettle, Chickerell, Chideock, Chilcombe, Child Okeford, Chilfrome, Christchurch, Church Knowle, Clapgate, Colehill, Compton Abbas, Compton Valence, Coombe Keynes, Coppleridge, Corfe Castle, Corfe Mullen, Corscombe, Cranborne, Crouch Hill, Daggons, Dean, Deanland, Dewlish, Dorchester, Dottery, Drimpton, Dudsbury, Duntish, Durweston, East Burton, East Chaldon, East Chelborough, East Creech, East Knighton, East Lulworth, East Morden, East Orchard, East Stoke, East Stour, Easton, Edmondsham, Evershot, Eype, Farnham, Ferndown, Fifehead Magdalen, Fifehead Neville, Fishpond Bottom, Folke, Folly, Fontmell Magna, Forston, Fortuneswell, Frampton, Frome St Quentin, Gaunt's Common, Gillingham, Glanvilles Wootton, Goathill, Godmanstone, Grimstone, Grove, Gussage All Saints, Gussage St Michael, Guy's Marsh, Halstock, Hammoon, Hampreston, Harman's Cross, Haydon, Hazelbury Bryan, Hermitage, Herston, Highcliffe, Higher Ansty, Higher Kingcombe, Higher Whatcombe, Hilfield, Hill View, Hilton, Hinton Martell, Hinton St Mary, Holditch, Holnest, Holt, Holt Heath, Holton Heath, Holwell, Holworth, Holywell, Hooke, Horton, Huntingford, Hurn, Ibberton, Iwerne Courtney or Shroton, Iwerne Minster, Kimmeridge, King's Stag, Kingston, Kingston Russell, Kington Magna, Knap Corner, Knowlton, Lane End, Langton Herring, Langton Long Blandford, Langton Matravers, Leigh, Lillington, Littlebredy, Litton Cheney, Loders, Long Bredy, Long Crichel, Longburton, Longham, Lower Bockhampton, Lower Kingcombe, Lower Wraxall, Lulworth Camp, Lydlinch, Lyme Regis, Lyon's Gate, Lytchett Matravers, Lytchett Minster, Madjeston, Maiden Newton, Mannington, Manston, Manswood, Mapperton, Mappowder, Margaret Marsh, Marnhull, Marshalsea, Marshwood, Martinstown, Melbury Abbas, Melbury Bubb, Melbury Osmond, Melbury Sampford, Melcombe Bingham, Melcombe Regis, Melplash, Middlemarsh, Milborne St Andrew, Milton Abbas, Milton on Stour, Minchington, Minterne Magna, Monkton Up Wimborne, Moor Crichel, Morcombelake, Morden, Moreton, Mosterton, Motcombe, Mudeford, Nether Cerne, Nether Compton, Netherbury, Nettlecombe, Norden, North Poorton, North Wootton, Oborne, Okeford Fitzpaine, Osmington, Osmington Mills, Over Compton, Overcombe, Owermoigne, Pamphill, Parley Cross, Peacemarsh, Pentridge, Piddlehinton, Piddletrenthide, Pilsdon, Pimperne, Plush, Portesham, Powerstock, Poxwell, Poyntington, Preston, Puddletown, Pulham, Puncknowle, Purse Caundle, Radipole, Rampisham, Ridge, Rodden, Romford, Ryall, Ryme Intrinseca, Salwayash, Sandford, Sandford Orcas, Sandhills, Seaborough, Seatown, Shaftesbury, Shapwick, Sherborne, Shillingstone, Shipton Gorge, Silton, Sixpenny Handley, Slepe, South Bowood, South Perrott, Southwell, Spetisbury, St Ives, St Leonards, Stalbridge, Stalbridge Weston, Stanbridge, Stapehill, Steeple, Stinsford, Stoborough, Stoborough Green, Stockwood, Stoke Abbott, Stoke Wake, Stokeford, Stour Provost, Stour Row, Stourpaine, Stourton Caundle, Stratton, Stubhampton, Studland, Sturminster Common, Sturminster Marshall, Sturminster Newton, Sutton Holms, Sutton Poyntz, Sutton Waldron, Swanage, Swyre, Sydling St Nicholas, Symondsbury, Tadden, Tarrant Crawford, Tarrant Gunville, Tarrant Hinton, Tarrant Keyneston, Tarrant Launceston, Tarrant Monkton, Tarrant Rawston, Tarrant Rushton, Thorncombe, Thornford, Thornicombe, Three Legged Cross, Tincleton, Todber, Toller Down Gate, Toller Fratrum, Toller Porcorum, Toller Whelme, Tolpuddle, Trent, Trickett's Cross, Turners Puddle, Turnworth, Twyford, Tyneham, Ulwell, Up Cerne, Up Sydling, Uphall, Uploders, Uppington, Upton, Upwey, Verwood, Walditch, Wareham, Warmwell, Waytown, West Bay, West Bexington, West Chelborough, West Compton, West Holme, West Knighton, West Lulworth, West Milton, West Moors, West Orchard, West Parley, West Stafford, West Stour, Westham, Weston, Weymouth, Whetley Cross, Whitchurch Canonicorum, Whitcombe, White Lackington, Whitmore, Wimborne Minster, Wimborne St Giles, Winfrith Newburgh, Winkton, Winterborne Came, Winterborne Clenston, Winterborne Houghton, Winterborne Kingston, Winterborne Monkton, Winterborne Stickland, Winterborne Whitechurch, Winterborne Zelston, Winterbourne Abbas, Winterbourne Steepleton, Witchampton, Woodcutts, Woodlands, Woodsford, Woodyates, Wool, Woolland, Wootton Fitzpaine, Worth Matravers, Wyke, Wyke Regis, Wynford Eagle, Yetminster