Find a Tarot Reader in Devon
James John Email Tarot Readings, 56 Lower Compton Rd, Plymouth, PL3 5DW
Tel. 07515 507311
Psychic Readings Devon, 14 Manor Close, Newton Abbot, TQ12 5PX
Tel. 01626 337661
Psychic Shop, 124 Albert Rd, Plymouth, PL2 1AQ
Tel. 01752 551919
Rachel Rendell Healer & Psychic Medium, 74 Furzehatt Rd, Plymouth, PL9 8QT
Tel. 01752 402117
Sean Hodder, 5 South St, Torquay, TQ2 5AE
Tel. 01803 225702
Sophia Francios Psychic Card Reader, Gilbert Court, Plymouth, PL7 2WW
Tel. 07724 089687
Talk to Spirit, 40 Salisbury Rd, Exmouth, EX8 1SL
Tel. . 07974 434082
June Field
June works around Dundee and has read for many celebrities including: Toyah Willcox, Emmerdale cast members and Vicki Gulvanson (Housewives of Orange County)
"The loss of a loved one does not mean the end. The essence of my Spiritual Process is to work towards transforming any experience of grief and in partnership with Spirit, enable them to see the view from the other side of the bridge."
June received the title of "Worlds Greatest Psychic" after battling with 70,000 psychics worldwide in a 7 month reality TV show filmed in Kiev that aired to millions worldwide… she took over 54% of the overall votes to gain her title!
Quoted as "Worlds Greatest Psychic" after participating in and winning "International Battle of the Psychics" where over 70,000 Psychic Mediums from all over the world took part.
Tel: 01667 456377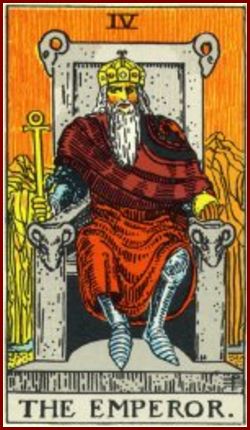 TAROT READERS: If you offer tarot readings in Devon please contact us for your free listing here. If you were searching for a tarot card reader in Devon or any of the following areas, please let us know who you go to for your tarot reading. We had a major website hack, probably from a competitor and lost all tarot readers info so we would be very grateful for your help in recreating it.
Covering the following areas in Devon: Ashburton, Ashbury, Ashreigney, Ashwater, Axminster, Bampton, Barnstaple, Beaford, Beaworthy, Benton, Bickington, Bickleigh, Bideford, Bigbury, Bigbury-on-Sea, Bishop's Nympton, Black Torrington, Blackawton, Bovey Tracey, Bow, Bradworthy, Branscombe, Bratton Clovelly, Braunton, Brayford, Brendon, Bridestowe, Bridgerule, Brixham, Broadhembury, Buckfastleigh, Budleigh Salterton, Chagford, Cheriton Bishop, Cheriton Fitzpaine, Chillaton, Chittlehamholt, Chivelstone, Chudleigh, Chulmleigh, Churston Ferrers, Clayhanger, Clovelly, Colaton Raleigh, Colyton, Combe Martin, Copplestone, Cornwood, Craddock, Crediton, Croyde, Cullompton, Dartmouth, Dawlish, Devonport, Dittisham, Dolton, Drewsteignton, East Allington, Exbourne, Exeter, Exmouth, Farway, Filleigh, Frogmore, Galmpton, Gara Bridge, Harbertonford, Hartland, Hatherleigh, Hawkchurch, Haytor Vale, Hele, Hemyock, High Bickington, Holbeton, Holsworthy, Honiton, Horns Cross, Ilfracombe, Instow, Ipplepen, Ivybridge, Kentisbeare, Kingsbridge, Kingskerswell, Kingswear, Langtree, Lapford, Lewdown, Lifton, Loddiswell, Longdown, Luppitt, Lustleigh, Lydford, Lynmouth, Lynton, Mamhead, Manaton, Mary Tavy, Milton Abbot, Milton Damerel, Modbury, Newton Abbot, Newton St Cyres, Newton Tracey, North Molton, North Tamerton, North Tawton, Oakford, Okehampton, Ottery St. Mary, Paignton, Parracombe, Plymouth, Plymtree, Poundsgate, Princetown, Rackenford, Salcombe, Seaton, Shaldon, Shaugh Prior, Shebbear, Shirwell, Sidbury, Sidmouth, South Brent, South Molton, Starcross, Staverton, Sticklepath, Stockland, Stoke Canon, Stoke Fleming, Stoke Gabriel, Swimbridge, Tavistock, Tavistock Callington, Tedburn St Mary, Teignmouth, Thurlestone, Tiverton, Topsham, Torquay, Torrington, Totnes, Umberleigh, Upottery, Week St Mary, Whiddon Down, Whimple, Widecombe in the Moor, Wilmington, Winkleigh, Witheridge, Woodbury, Woolacombe, Yelverton
This page is part of our tarot readers directory for Devon. If you weren't looking for a tarot reader in Devon please use the search at the bottom of the page. In the meantime, we have some amazing books that may help if you want to know more about becoming a tarot psychic. Please see below.
---
Here are some extracts from a few of my favorite books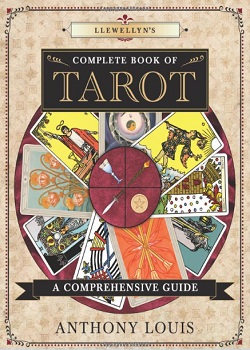 Complete Book of Tarot: Astrology: Lovely and affectionate Venus (debilitated) in the third decan of fiery Aries, realm of the Waite King/Thoth Prince of Pentacles (Air of Earth) and the Emperor (Aries). Venus is linked to the Empress.
Free Tarot Readings. Books to help develop your own skills as a tarot card reader
Complete Book of Tarot: Numerology and Number Symbolism: The numbers on each card are important symbols in their own right. Number symbolism can be traced back to the ideas of Pythagoras in ancient Greece. The Golden Dawn connected the numbers on the cards with the Sephiroth of the Kabbalistic Tree of Life, and these numerical associations became the basis for many of the modern meanings of the minor arcana.
Complete Book of Tarot: Queens, seated on thrones, rule the last decan of the mutable signs and the first two decans of the cardinal signs. They represent the emotional element Water (initial Heh). As mother figures, Queens give birth to the four seasons of the year. They symbolize women who are important in the querent's life, often in a nurturing or supportive capacity. Watery Queens exemplify the Jungian function of feeling.

Full List of areas covered on our Devon Tarot Readers page:
Abbots Bickington, Abbotsham, Abbotskerswell, Alfardisworthy, Alfington, Allaleigh, Allerford, Almiston Cross, Alphington, Alston, Alswear, Alverdiscott, Anvil Corner, Appledore, Arlington, Ash, Ash Bullayne, Ash Mill, Ash Thomas, Ashburton, Ashbury, Ashcombe, Ashford, Ashill, Ashley, Ashmansworthy, Ashprington, Ashreigney, Ashwater, Atherington, Aunk, Aveton Gifford, Avonwick, Awliscombe, Axminster, Axmouth, Aylesbeare, Ayshford, Babbacombe, Babeny, Bampton, Bantham, Barbrook, Barnstaple, Barton, Bassett's Cross, Battisborough Cross, Beacon, Beaford, Beardon, Beaworthy, Beer, Beesands, Beeson, Bellever, Belsford, Belstone, Belstone Corner, Benton, Bere Alston, Bere Ferrers, Berry Pomeroy, Berrynarbor, Bickham Bridge, Bickham House, Bickington, Bickleigh, Bickleton, Bideford, Bigbury, Bigbury-on-Sea, Bishop's Nympton, Bishop's Tawton, Bishopsteignton, Bittadon, Bittaford, Black Dog, Black Torrington, Blackawton, Blackborough, Blackdown, Blackmoor Gate, Blagdon, Boasley Cross, Bolberry, Bolham, Bolham Water, Bondleigh, Boohay, Bovey Tracey, Bow, Bowd, Bowden, Bradford, Bradninch, Bradstone, Bradworthy, Brampford Speke, Brandis Corner, Branscombe, Bratton Clovelly, Bratton Fleming, Braunton, Brayford, Brendon, Bridestowe, Bridford, Bridgerule, Brimley, Brithem Bottom, Brixham, Brixton, Broad Clyst, Broadhembury, Broadhempston, Broadnymet, Broadwood Kelly, Broadwoodwidger, Brownston, Brushford Barton, Buckerell, Buckfast, Buckfastleigh, Buckland, Buckland Brewer, Buckland Filleigh, Buckland in the Moor, Buckland Monachorum, Buckland-tout-Saints, Buck's Cross, Buck's Mills, Budlake, Budleigh Salterton, Bulkworthy, Burlescombe, Burrington, Butterleigh, Cadbury, Cadbury Barton, Cadeleigh, Cadover Bridge, Calverleigh, Capton, Caton, Cator Court, Chagford, Challacombe, Chapman's Well, Chardstock, Charles, Chasty, Chawleigh, Cheldon, Cheriton, Cheriton Bishop, Cheriton Cross, Cheriton Fitzpaine, Chettiscombe, Chevithorne, Chillaton, Chillington, Chilsworthy, Chittlehamholt, Chittlehampton, Chivelstone, Christow, Chudleigh, Chudleigh Knighton, Chulmleigh, Church Green, Churchstow, Churchtown, Churston Ferrers, Clannaborough Barton, Clapworthy, Clawton, Clayhanger, Clayhidon, Clearbrook, Clovelly, Clovelly Cross, Clyst Honiton, Clyst Hydon, Clyst St George, Clyst St Lawrence, Clyst St Mary, Cobbaton, Cockington, Cockwood, Coffinswell, Colaton Raleigh, Coldeast, Coldridge, Colebrook, Colebrooke, Coleford, Cole's Cross, Colestocks, Collaton St Mary, Colleton Mills, Colliton, Colyford, Colyton, Combe Martin, Combe Raleigh, Combeinteignhead, Combpyne, Compton, Cookbury, Coombe, Copplestone, Copy Lake, Cornwood, Cornworthy, Coryton, Cotleigh, Countess Wear, Countisbury, Court Barton, Cove, Cowley, Crabtree, Craddock, Cranford, Crapstone, Creacombe, Crediton, Creedy Park, Crockernwell, Cross Green, Crownhill, Croyde, Cruwys Morchard, Cudliptown, Cullompton, Culmstock, Daccombe, Dalwood, Dartington, Dartmeet, Dartmouth, Dawlish, Dean, Dean Prior, Denbury, Devonport, Didworthy, Dinworthy, Diptford, Dittisham, Doccombe, Doddiscombsleigh, Dog Village, Dolton, Dousland, Dowland, Dowlands, Down St Mary, Down Thomas, Downton, Drakeland Corner, Drewsteignton, Dulford, Dunchideock, Dunkeswell, Dunsford, Dunstone, Dunterton, Dyke, East Allington, East Anstey, East Buckland, East Budleigh, East Charleton, East Cornworthy, East Down, East Leigh, East Mere, East Ogwell, East Panson, East Portlemouth, East Prawle, East Putford, East Village, East Worlington, Eastington, Eastleigh, Easton, East-the-Water, Ebford, Edginswell, Edistone, Efford, Egg Buckland, Eggesford Barton, Elburton, Elmscott, Elstone, Ensis, Ermington, Eworthy, Exbourne, Exeter, Exminster, Exmouth, Exton, Exwick, Fairmile, Fairy Cross, Farringdon, Farway, Felldownhead, Feniton, Fenny Bridges, Filleigh, Fishley Barton, Flete, Folly Gate, Forches Cross, Ford, Forder Green, Fremington, Frenchbeer, Frithelstock, Frithelstock Stone, Frogmore, Furley, Furzehill, Galmpton, Gara Bridge, George Nympton, Georgeham, Germansweek, Gidleigh, Gittisham, Godford Cross, Goldworthy, Goodleigh, Goodrington, Goosewell, Goveton, Great Torrington, Gridley Corner, Gulworthy, Gunn, Haccombe, Halberton, Hallsands, Halsinger, Halwell, Halwill, Halwill Junction, Hamlet, Harberton, Harbertonford, Harbourneford, Harcombe, Harford, Harpford, Hartland, Hatherleigh, Hawkchurch, Hawkerland, Haytor Vale, Head Bridge, Heale, Heanton Punchardon, Heanton Satchville, Heasley Mill, Heathfield, Hele, Hele Bridge, Hele Lane, Hemborough Post, Hemyock, Henford, Hennock, Herdicott, Herner, Hewton, Hexworthy, Heybrook Bay, High Bickington, High Bray, High Bullen, Highampton, Higher Ashton, Higher Brixham, Higher Cheriton, Higher Gabwell, Higher Tale, Higher Walreddon, Highweek, Hillhead, Hillsford Bridge, Hiscott, Hittisleigh, Hockworthy, Holbeton, Holcombe, Holcombe Rogus, Hollacombe, Hollocombe, Holne, Holsworthy, Holsworthy Beacon, Honeychurch, Honiton, Hooe, Hookway, Hope, Horndon, Horns Cross, Horrabridge, Horridge, Horsebridge, Horwood, Houghton, Hudscott, Huish, Huntsham, Huntshaw Cross, Iddesleigh, Ide, Ideford, Ilfracombe, Ilsington, Instow, Inwardleigh, Ipplepen, Itton, Ivybridge, Jacobstowe, Kellaton, Kelly, Kenn, Kennerleigh, Kennford, Kentisbeare, Kentisbury, Kentisbury Ford, Kenton, Kerswell, Kilmington, Kings Heanton, King's Nympton, Kingsbridge, Kingscott, Kingskerswell, Kingsteignton, Kingston, Kingswear, Kismeblon Bridge, Kitley, Knightacott, Knighton, Knowle, Knowstone, Lamerton, Lana, Landcross, Landkey, Landscove, Langdon House, Langford, Langridge, Langridgeford, Langtree, Lapford, Lee, Lee Mill Bridge, Lee Moor, Lettaford, Lewdown, Leworthy, Lewtrenchard, Lifton, Liftondown, Lincombe, Little Torrington, Littleham, Littlehempston, Liverton, Loddiswell, Longcross, Longdown, Loveacott, Lower Ashton, Lower Gabwell, Loxbeare, Loxhore, Luffincott, Luppitt, Lustleigh, Luton, Lutton, Lydacott, Lydcott, Lydford, Lympstone, Lynmouth, Lynton, Madford, Maidencombe, Malborough, Malmsmead, Mamhead, Manaton, Mariansleigh, Maristow, Marldon, Marsh, Marsh Green, Martinhoe, Marwood, Mary Tavy, Marystow, Meavy, Meddon, Meeth, Melbury, Meldon, Membury, Merrifield, Merrivale, Merton, Meshaw, Milber, Milford, Millcombe, Milltown, Milton Abbot, Milton Combe, Milton Damerel, Modbury, Molland, Monkleigh, Monkokehampton, Monkton, Morchard Bishop, Morebath, Moreleigh, Moretonhampstead, Mortehoe, Morwellham, Muddiford, Murchington, Musbury, Mutterton, Nether Exe, Netherton, Netton, Newcott, Newport, Newton Abbot, Newton Ferrers, Newton Poppleford, Newton St Cyres, Newton St Petrock, Newton Tracey, Nicholashayne, Nomansland, Norman's Green, North Bovey, North Brentor, North Buckland, North Heasley, North Huish, North Molton, North Radworthy, North Tawton, North Town, North Whilborough, Northam, Northcote Manor, Northcott, Northleigh, Northlew, Noss Mayo, Nymet Rowland, Nymet Tracey, Oak Cross, Oakford, Offwell, Okehampton, Okehampton Camp, Oldborough, Oldridge, Oldways End, Oreston, Otterton, Ottery St Mary, Paignton, Pancrasweek, Parkham, Parkham Ash, Parracombe, Patchole, Payhembury, Pennymoor, Peter Tavy, Peters Marland, Petrockstow, Petton, Philham, Pickwell, Pilton, Pinhay, Pinhoe, Pinn, Pippacott, Pitt, Plym Bridge, Plymouth, Plympton, Plymstock, Plymtree, Pocombe Bridge, Poltimore, Ponsworthy, Portgate, Postbridge, Poughill, Poundsgate, Powderham, Powler's Piece, Preston, Princetown, Prixford, Puddington, Pyworthy, Quoditch, Rackenford, Rattery, Ravenshayes, Rawridge, Raymond's Hill, Red Post, Rew, Rewe, Riddlecombe, Ringmore, Riverford Bridge, Roborough, Rockbeare, Romansleigh, Rose Ash, Rosemary Lane, Rousdon, Rowley, Rundlestone, Rydon, Salcombe, Salcombe Regis, Sampford Courtenay, Sampford Peverell, Sampford Spiney, Sandford, Sanduck, Sandygate, Satterleigh, Saunton, Scorriton, Seaton, Seaton Junction, Sequer's Bridge, Shaldon, Shallowford, Shaugh Prior, Shebbear, Sheepstor, Sheepwash, Sheldon, Sherford, Sherwood Green, Shillingford, Shillingford St George, Shilstone, Shinner's Bridge, Shiphay, Shipley Bridge, Shirwell, Shirwell Cross, Shobrooke, Shortacombe, Shute, Sidbury, Sidford, Sidmouth, Sigford, Silverton, Slade, Slapton, Smallridge, Smeatharpe, Smithincott, Soar, Soldon Cross, Sourton, South Allington, South Brent, South Hole, South Huish, South Milton, South Molton, South Pool, South Radworthy, South Tawton, South Zeal, Southcott, Southleigh, Sowton, Sparkwell, Spreyton, St Ann's Chapel, St Budeaux, St Giles in the Wood, St Giles on the Heath, St John's Chapel, St Marychurch, Staddiscombe, Starcross, Staverton, Sterridge, Stibb Cross, Sticklepath, Stockland, Stockleigh English, Stockleigh Pomeroy, Stoke, Stoke Canon, Stoke Fleming, Stoke Gabriel, Stoke Rivers, Stokeinteignhead, Stokenham, Stonehouse, Stoodleigh, Stowford, Strete, Sutcombe, Swimbridge, Swimbridge Newland, Sydenham Damerel, Taddiport, Talaton, Tamerton Foliot, Tapeley, Tavistock, Taw Bridge, Taw Green, Tawstock, Tedburn St Mary, Teigngrace, Teignmouth, Templeton, Templeton Bridge, Tetcott, Thelbridge Barton, Thornbury, Thornton Cross, Thorverton, Throwleigh, Thrushelton, Thurlestone, Tigley, Tinhay, Tinney, Tippacott, Tipton St John, Titchberry, Tiverton, Topsham, Topsham Bridge, Torbryan, Torcross, Torquay, Torr, Tosberry, Totnes, Trentishoe, Trimstone, Trusham, Tuckenhay, Turnchapel, Twitchen, Two Bridges, Tytherleigh, Uffculme, Ugborough, Umberleigh, Up Exe, Upham, Uplowman, Uplyme, Upottery, Upton, Upton Hellions, Upton Pyne, Uton, Venn, Venn Ottery, Vicarage, Villavin, Virginstow, Walkhampton, Warkleigh, Warren House, Washbourne, Washfield, Washford Pyne, Waterloo Cross, Way Village, Weare Giffard, Week, Welcombe, Well Town, Wembury, Wembworthy, West Alvington, West Anstey, West Buckland, West Charleton, West Down, West Hill, West Ogwell, West Putford, West Worlington, Westcott, Westlake, Westleigh, Weston, Westward Ho!, Westwood, Weycroft, Whiddon Down, Whimple, Whipton, Whitchurch, Whitestone, Whiteworks, Whitford, Whitnage, Widecombe in the Moor, Widworthy, Wiggaton, Willand, Willsworthy, Wilmington, Winkleigh, Winswell, Witheridge, Withleigh, Withycombe Raleigh, Wolborough, Wonson, Woodbury, Woodbury Salterton, Woodland, Woodleigh, Woodtown, Woolacombe, Woolfardisworthy, Woollaton, Woolston Green, Worswell, Wrafton, Yarcombe, Yarnscombe, Yealmpton, Yelverton, Yeo Vale, Yeoford, Yeomadon, Yettington, Youldon, Youldonmoor Cross, Youlstone, Zeal Monachorum