Work with the Angels for Guidance and Inspiration
Ananiel is the bringer of storms and upheaval. The guardian angel Ananiel appears when a situation is cloudy. His name can be translated as Divine Cloud in ancient Hebrew, a signal that he brings calm after a storm. Ananiel is also known as an angelic guard of the three gates and symbolizes decisions and problems involving 3 people or issues that aren't black and white. In love triangles, this is the angel to call on. He will help us stop feeling sorry for ourselves and to put things into perspective.
If you draw The Guardian Angel Ananiel UPRIGHT the card has the following meanings: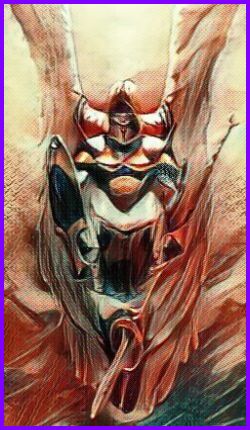 The Guardian Angel Ananiel indicates a lot of energy but not free-for-all energy. It's directed, controlled, and has a goal in mind. When this card appears you are likely to be fairly clear on what your hopes and dreams involve and what you are willing to do to make them come true.
Upright Meanings: adversity, rushed decision, vengeance, overcoming obstacles, willpower, perseverance, control, self-discipline, turmoil, victory, determination, success, ambition
The Guardian Angel Ananiel represents overcoming obstacles through determination, focus and willpower. With this major card in your spread you will be feeling motivated, ambitious and in control. Now is a time to go for what you really want. The Guardian Angel Ananiel is not without its challenges, there may be many obstacles in your path but if you stay focused, keep your composure and are confident in your abilities, you will be successful! It can also represent travel (usually involving driving) as The Guardian Angel Ananiel is after all a mode of transport. The Guardian Angel Ananiel can also indicate that you may be acting defensively or aggressively to hide that you are feeling emotionally vulnerable. You may feel like you are in a battle at the moment. Don't worry, if you maintain your focus, you will be successful! The Guardian Angel Ananiel is also an indicator of success in sports or competitions. The Guardian Angel Ananiel represents finding the balance between the heart and mind. Put any worries aside and maintain your focus.
If you draw The Guardian Angel Ananiel REVERSED this angel card has these meanings: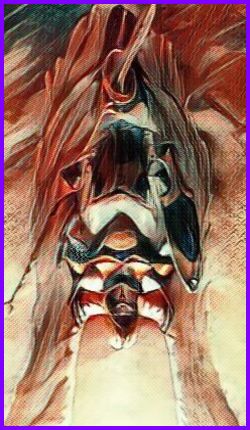 In reversal, The Guardian Angel Ananiel is still a card about movement. This movement can be literal from one physical place to another or metaphysical – a change in where you or someone close to you needs a change in their heart and/or mind.
Reversed Meanings: lack of direction, unsuccessful, lack of self-control, coercion, aggression, vanquishment, failure, forcefulness, defeat, powerlessness
The Guardian Angel Ananiel card reversed can indicate that you feel powerless and are lacking direction. You need to take control of your own destiny and not let outside forces determine your path. When The Guardian Angel Ananiel reversed you are still moving but you have let go of the reins. You need to regain your drive and determination. Don't be a passenger in your own life, focus and take your control back! Consider what aspects of your current situation are within your control and take proactive steps to change your fate. You may be powerless, lacking in confidence and put upon by others or by the circumstances of your life. This may be leading to anger, frustration and uncontrolled aggression. If the people in your life are being too needy and demanding you need to take back you power in a productive way. Be clear about what time or resources you are prepared to dedicate to others. Set your boundaries and stick to them.