Here you will find details of psychics offering readings in Norfolk, Aldeby, Ashwicken, Attleborough, Barnby, Barnham Broom, Bawdeswell, Beccles, Binham, Brampton, Brancaster, Brooke, Bunwell, Burnham Market, Buxton, Calthorpe, Castle Acre, Castle Rising, Caston, Cawston, Christchurch, Cley next the Sea, Cromer, Dereham, Dersingham, Docking, Downham Market, East Harling, East Rudham, Fakenham, Feltwell, Fincham, Foulsham, Framingham Earl, Freethorpe, Fritton, Fundenhall, Gayton, Gooderstone, Great Cressingham, Great Massingham, Great Ryburgh, Great Yarmouth, Gressenhall, Hanworth, Harleston, Heacham, Hempnall, Hevingham, Hickling, Hillington, Holme Hale, Holt, Homersfield, Horning, Hunstanton, Ilketshall, King's Lynn, Litcham, Loddon, Long Stratton, Matlaske, Melton Constable, Methwold, Mulbarton, Mundesley, Mundford, Narborough, New Buckenham, Nordelph, North Walsham, Norwich, Overstrand, Potter Heigham, Quidenham, Raveningham, Sandringham, Saxthorpe, Sheringham, Smallburgh, South Creake, South Walsham, Southery, Southrepps, St Cross, Stalham, Stoke Ferry, Surlingham, Swaffham, Swainsthorpe, Swanton Abbot, Swanton Morley, Syderstone, Terrington St John, Thetford, Thornham, Thursford, Thurton, Tittleshall, Tivetshall, Upwell, Walcott, Walsingham, Watton, Weasenham St Peter, Wells next the Sea, Welney, Wendling, West Runton, Weybourne, Winterton-on-Sea, Wisbech, Wrentham, Wroxham, Wymondham
Divine Guidance with Rachel Bankhead,
Tel. 01366 500813
Fortunes by Alison, St. Peters Rd, Great Yarmouth, NR30 3AY
Tel. 07717 719499
Click —->Psychic Norfolk to go to spiritualist churches or see above for clairvoyants offering readings online, by phone or email. Phone readings will of course be easiest if they are not local to you. Psychic email readings may be offered but please bear in mind that not every psychic will be a born touch-typer and not all psychics are happy working for free or small amounts. They may feel they need to charge more if an email takes a long time to type. Make sure you know what you are paying for when you order your reading.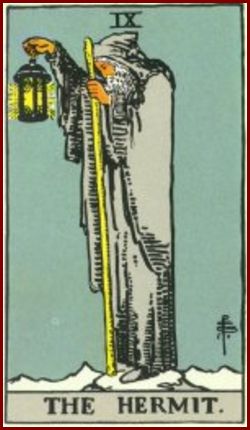 It is my personal belief that nothing that comes from Spirit is meant to harm or alarm us. If your psychic reading contains messages of doom, sickness, death or misery, then please first question the validity of the psychic that gave you the reading. If in any doubt, please feel free to contact me. Please also see: Free Angel Reading for an online psychic reading.
---
Psychic Reading Norfolk covering the following areas: Aldeby, Ashwicken, Attleborough, Barnby, Barnham Broom, Bawdeswell, Beccles, Binham, Brampton, Brancaster, Brooke, Bunwell, Burnham Market, Buxton, Calthorpe, Castle Acre, Castle Rising, Caston, Cawston, Christchurch, Cley next the Sea, Cromer, Dereham, Dersingham, Docking, Downham Market, East Harling, East Rudham, Fakenham, Feltwell, Fincham, Foulsham, Framingham Earl, Freethorpe, Fritton, Fundenhall, Gayton, Gooderstone, Great Cressingham, Great Massingham, Great Ryburgh, Great Yarmouth, Gressenhall, Hanworth, Harleston, Heacham, Hempnall, Hevingham, Hickling, Hillington, Holme Hale, Holt, Homersfield, Horning, Hunstanton, Ilketshall, King's Lynn, Litcham, Loddon, Long Stratton, Matlaske, Melton Constable, Methwold, Mulbarton, Mundesley, Mundford, Narborough, New Buckenham, Nordelph, North Walsham, Norwich, Overstrand, Potter Heigham, Quidenham, Raveningham, Sandringham, Saxthorpe, Sheringham, Smallburgh, South Creake, South Walsham, Southery, Southrepps, St Cross, Stalham, Stoke Ferry, Surlingham, Swaffham, Swainsthorpe, Swanton Abbot, Swanton Morley, Syderstone, Terrington St John, Thetford, Thornham, Thursford, Thurton, Tittleshall, Tivetshall, Upwell, Walcott, Walsingham, Watton, Weasenham St Peter, Wells next the Sea, Welney, Wendling, West Runton, Weybourne, Winterton-on-Sea, Wisbech, Wrentham, Wroxham, Wymondham

If you are offering psychic readings or know of a clairvoyant in any of these areas, please let us know.
The churches listed will almost certainly have ongoing development classes of various levels. Please contact them for more information on how to develop your psychic abilities. We welcome your feedback as regards any errors or omissions here.
Hopton Spiritualist Centre, Village Hall, Station Road, Hopton, Great Yarmouth
Tel: 01502 731642
Norwich Spiritualist Church, Chapel Field North
Acle, Alburgh, Alby Hill, Aldborough, Aldeby, Alderford, Alpington, Anmer, Antingham, Arminghall, Ashby St Mary, Ashill, Ashmanhaugh, Ashwellthorpe, Ashwicken, Aslacton, Attleborough, Attlebridge, Aylmerton, Aylsham, Baconsthorpe, Bacton, Bagthorpe, Bale, Banham, Banningham, Barford, Barmer, Barney, Barnham Broom, Barton Bendish, Barton Common, Barton Turf, Bastwick, Bawburgh, Bawdeswell, Beechamwell, Beeston, Beeston Regis, Beeston St Lawrence, Beetley, Beighton, Belaugh, Belton, Bengate, Bergh Apton, Bessingham, Besthorpe, Bexwell, Billingford, Billockby, Binham, Bintree, Bircham Newton, Bircham Tofts, Bittering, Blackborough End, Blakeney, Blickling, Blo Norton, Blofield, Bodham Street, Bodney, Booton, Boughton, Bowthorpe, Bracon Ash, Bradfield, Bradwell, Bramerton, Brampton, Brancaster, Brandiston, Brandon Parva, Breckles, Bressingham, Brettenham, Bridgham, Briningham, Brinton, Brisley, Briston, Brockdish, Brooke, Broome, Brundall, Buckenham, Bunwell, Bunwell Street, Burgh Castle, Burgh next Aylsham, Burgh St Margaret, Burgh St Peter, Burnham Deepdale, Burnham Market, Burnham Norton, Burnham Overy, Burnham Thorpe, Burston, Bush Green, Buxton, Buxton Heath, Caister-on-Sea, Caistor St Edmund, Cake Street, California, Calthorpe, Cantley, Carbrooke, Carleton Forehoe, Carleton Rode, Castle Acre, Castle Rising, Caston, Catfield, Catton, Cawston, Chedgrave, Claxton, Clenchwarton, Cley next the Sea, Clint Green, Clippesby, Cockley Cley, Cockthorpe, Colby, Colkirk, Colney, Coltishall, Colton, Congham, Corpusty, Costessey, Coston, Cranwich, Cranworth, Crimplesham, Cringleford, Cromer, Crossdale Street, Crostwick, Crostwight, Crownthorpe, Croxton, Daffy Green, Damgate, Denton, Denver, Deopham, Deopham Green, Dersingham, Dickleburgh, Dilham, Diss, Ditchingham, Docking, Downham Market, Drayton, Dunston, Dunton, Earlham, Earsham, East Barsham, East Beckham, East Bilney, East Bradenham, East Carleton, East Dereham, East Harling, East Lexham, East Poringland, East Raynham, East Rudham, East Runton, East Ruston, East Somerton, East Tuddenham, East Walton, East Winch, Eastgate, Easton, Eaton, Eccles Road, Edgefield, Edingthorpe, Egmere, Ellingham, Elsing, Emneth, Emneth Hungate, Erpingham, Fairstead, Fakenham, Felbrigg, Felmingham, Felthorpe, Feltwell, Fersfield, Field Dalling, Filby, Fincham, Flitcham, Flordon, Fordham, Forncett End, Forncett St Mary, Forncett St Peter, Foulden, Foulsham, Foxley, Framingham Earl, Framingham Pigot, Freethorpe, Freethorpe Common, Frettenham, Fring, Fritton, Fulmodeston, Fundenhall, Garboldisham, Garvestone, Gasthorpe, Gateley, Gayton, Gayton Thorpe, Gaywood, Geldeston, Gillingham, Gimingham, Gissing, Glandford, Gooderstone, Gorleston on Sea, Great Bircham, Great Cressingham, Great Dunham, Great Ellingham, Great Fransham, Great Green, Great Hockham, Great Massingham, Great Melton, Great Moulton, Great Palgrave, Great Plumstead, Great Ryburgh, Great Snoring, Great Walsingham, Great Yarmouth, Gresham, Gressenhall, Grimston, Griston, Guestwick, Guist, Gunthorpe, Hackford, Haddiscoe, Hainford, Hales, Halvergate, Hanworth, Happisburgh, Happisburgh Common, Hapton, Hardingham, Hardley Street, Hardwick, Hargate, Harleston, Harpley, Hassingham, Heacham, Heckingham, Hedenham, Helhoughton, Hellesdon, Hellington, Hemblington, Hempnall, Hempnall Green, Hempstead, Hempton, Hemsby, Hethersett, Hevingham, Heydon, Hickling, Hickling Green, Hickling Heath, High Green, Hilborough, Hilgay, Hillington, Hindolveston, Hindringham, Hingham, Hockering, Hockwold cum Wilton, Hoe, Holkham, Holly End, Holme Hale, Holme next the Sea, Holt, Honing, Honingham, Hopton, Horning, Horningtoft, Horsey, Horsford, Horsham St Faith, Horstead, Houghton St Giles, Hoveton, Howe, Hunstanton, Hunworth, Ickburgh, Illington, Ingham, Ingoldisthorpe, Ingworth, Intwood, Irstead, Itteringham, Ivy Todd, Kelling, Kenninghall, Keswick, Ketteringham, Kettlestone, Kilverstone, Kimberley, King's Lynn, Kirby Bedon, Kirby Cane, Kirby Row, Kirstead Green, Knapton, Lakenham, Lakesend, Lamas, Langham, Langley Street, Larling, Lenwade, Lessingham, Letheringsett, Limpenhoe, Lingwood, Litcham, Little Barningham, Little Cressingham, Little Dunham, Little Ellingham, Little Fransham, Little Hautbois, Little London, Little Massingham, Little Melton, Little Plumstead, Little Ryburgh, Little Snoring, Little Walsingham, Loddon, Long Stratton, Longham, Low Street, Lower Green, Lower Thurlton, Ludham, Lynford, Lyng, Marham, Market Street, Marlingford, Marsham, Martham, Matlaske, Mattishall, Mattishall Burgh, Mautby, Maypole Green, Melton Constable, Merton, Methwold, Methwold Hythe, Metton, Middle Harling, Middleton, Mileham, Mill Street, Morley St Botolph, Morningthorpe, Morston, Morton, Moulton St Mary, Mulbarton, Mundesley, Mundford, Mundham, Narborough, Neatishead, Necton, Needham, New Buckenham, New Costessey, New Houghton, New Rackheath, Newgate, Newport, Newton, Newton Flotman, Newton St Faith, Nordelph, North Barsham, North Burlingham, North Creake, North Elmham, North End, North Green, North Lopham, North Pickenham, North Runcton, North Tuddenham, North Walsham, North Wootton, Northacre, Northall Green, Northrepps, Northwold, Norton Subcourse, Norwich, Old Buckenham, Ongar Hill, Ormesby St Margaret, Ormesby St Michael, Oulton, Oulton Street, Overstrand, Overy Staithe, Ovington, Oxborough, Oxnead, Oxwick, Panxworth, Paston, Pentney, Piccadilly Corner, Plumstead, Postwick, Pott Row, Potter Heigham, Primrose Green, Puddledock, Pulham Market, Pulham St Mary, Quidenham, Rackheath, Ramsgate Street, Ranworth, Raveningham, Redenhall, Reedham, Reepham, Repps, Reymerston, Ridlington, Ringland, Ringstead, Rockland All Saints, Rockland St Mary, Rockland St Peter, Rollesby, Roudham, Rougham, Roughton, Roydon, Runcton Holme, Runhall, Runham, Rushall, Rushford, Saddle Bow, Saham Toney, Salhouse, Sall, Salthouse, Sandringham, Saxlingham, Saxlingham Green, Saxlingham Nethergate, Saxlingham Thorpe, Saxthorpe, Scarning, Sco Ruston, Scole, Scottow, Scoulton, Scratby, Sculthorpe, Sea Palling, Sedgeford, Seething, Setchey, Shadwell, Sharrington, Shelfanger, Shelton, Shelton Green, Shereford, Sheringham, Shernborne, Shimpling, Shipdham, Short Green, Shotesham, Shouldham, Shouldham Thorpe, Shropham, Sidestrand, Silfield, Sisland, Skeyton, Sloley, Smallburgh, Smallworth, Snetterton, Snettisham, South Acre, South Burlingham, South Creake, South Green, South Lopham, South Pickenham, South Raynham, South Runcton, South Walsham, South Wootton, Southburgh, Southery, Southgate, Southrepps, Southtown, Southwood, Spa Common, Sparham, Spixworth, Spooner Row, Sporle, Sprowston, St Helena, St John's Fen End, St John's Highway, Stalham, Stalham Green, Stanfield, Stanhoe, Starston, Stibbard, Stiffkey, Stockton, Stody, Stoke Ferry, Stoke Holy Cross, Stokesby, Stow Bardolph, Stow Bedon, Stowbridge, Stradsett, Stratton St Michael, Stratton Strawless, Strumpshaw, Suffield, Summerfield, Surlingham, Sustead, Suton, Sutton, Swaffham, Swafield, Swainsthorpe, Swannington, Swanton Abbot, Swanton Morley, Swanton Novers, Swardeston, Syderstone, Tacolneston, Tasburgh, Tatterford, Tattersett, Taverham, Ten Mile Bank, Terrington St Clement, Terrington St John, Tharston, The Laurels, Thelveton, Themelthorpe, Thetford, Thompson, Thornage, Thornham, Thorpe, Thorpe Abbotts, Thorpe End Garden Village, Thorpe Market, Thorpe St Andrew, Thorpland, Three Holes, Threxton Hill, Thrigby, Thurgarton, Thurlton, Thurne, Thurning, Thursford, Thurton, Thuxton, Thwaite St Mary, Tibenham, Tilney All Saints, Tilney High End, Tilney St Lawrence, Titchwell, Tittleshall, Tivetshall St Margaret, Tivetshall St Mary, Toft Monks, Toftrees, Toftwood, Topcroft, Topcroft Street, Tottenhill, Trimingham, Trowse Newton, Trunch, Tunstall, Tunstead, Tuttington, Twyford, Upper Sheringham, Upper Street, Upton, Upton Green, Upwell, Wacton, Walcot Green, Walcott, Walpole Cross Keys, Walpole Highway, Walpole St Andrew, Walpole St Peter, Warham, Waterloo, Watlington, Watton, Watton Green, Waxham, Weasenham All Saints, Weasenham St Peter, Weeting, Welborne, Wellingham, Wells-next-the-Sea, Welney, Wendling, Wereham, West Acre, West Barsham, West Beckham, West Bilney, West Bradenham, West Caister, West Dereham, West End, West Lexham, West Lynn, West Newton, West Raynham, West Rudham, West Runton, West Somerton, West Tofts, West Walton, West Walton Highway, West Winch, Westfield, Westgate, Weston Green, Weston Longville, Westwick, Weybourne, Wheatacre, Whimpwell Green, Whinburgh, Whissonsett, Whittington, Whitwell, Wickhampton, Wicklewood, Wickmere, Wiggenhall St Germans, Wiggenhall St Mary Magdalen, Wiggenhall St Mary the Virgin, Wiggenhall St Peter, Wighton, Wilby, Wimbotsham, Winfarthing, Winterton-on-Sea, Witton Bridge, Wiveton, Wolferton, Wood Dalling, Wood Norton, Woodbastwick, Woodgate, Woodrising, Woodton, Wormegay, Worstead, Worthing, Wortwell, Wramplingham, Wreningham, Wretham, Wretton, Wroxham, Wymondham, Yaxham, Yelverton