Find a Tarot Reader in Gloucestershire
Edentarot, 5 Mount Pleasant Main Rd, Gloucester, GL19 4EU
Tel. 07789 203697
Jessica Clairvoyant Medium, Nevil Rd, Bristol, BS7 9EQ
Tel. 07800 929257
Melanie Tarot, 74 Thrupp Lane, Stroud, GL5 2DG, Gloucestershire
Tel. 01453 763357
Tiffany's Physic Sofa, 16 Peregrine Rd, Gloucester, GL3 4ZE
Tel. 07555 497763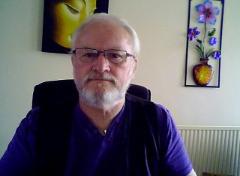 Gray Davies
Private one to one readings, clairvoyance, psychic, tarot and mediumship.
Reading parties and audience demonstrations of mediumship.
Gray does not do telephone readings, but will do Skype on an international basis.
He operates a no connection full refund policy.
Call: 07947 716 705

TAROT READERS: If you offer tarot readings in Gloucestershire please contact us for your free listing here. If you were searching for a tarot card reader in Gloucestershire or any of the following areas, please let us know who you go to for your tarot reading. We had a major website hack, probably from a competitor and lost all tarot readers info so we would be very grateful for your help in recreating it.
Covering the following areas in Gloucestershire: Abson, Alderton, Almonds-bury, Amberley, Andoversford, Aston Cross, Badminton, Bentham, Berkeley, Bibury, Bishop's Cleeve, Bisley, Bitton, Blakeney, Bourton-on-the-Water, Bredon, Bristol, Cambridge, Cheltenham, Chipping Campden, Chipping Sodbury, Churchdown, Cinderford, Cirencester, Coberley, Coleford, Coln St Aldwyns, Coombe Hill, Didmarton, Driffield, Drybrook, Dursley, Dymock, Fairford, Falfield, Filkins, Fossebridge, Frampton Mansell, Gloucester, Gorsley, Guiting Power, Hartpury, Kemble, Kempsford, Lechlade, Leighterton, Longhope, Lydbrook, Lydney, Mickleton, Minsterworth, Miserden, Mitcheldean, Nailsworth, Netherend, Newent, Newnham, North Cerney, Northleach, Overbury, Painswick, Paxford, Pilning, Poulton, Quedgeley, Rangeworthy, Rodmarton, Ruardean, South Cerney, Southrop, St Briavels, Staunton, Stonehouse, Stow-on-the-Wold, Stroud, Tetbury, Tewkesbury, Thornbury, Tirley, Westbury-on-Severn, Westonbirt, Wickwar, Winchcombe, Winterbourne, Withington, Wotton-under-Edge
This page is part of our tarot readers directory for Gloucestershire. If you weren't looking for a tarot reader in Gloucestershire please use the search at the bottom of the page. In the meantime, we have some amazing books that may help if you want to know more about becoming a tarot card reader. Please see below.
---
Here are some extracts from a few of my favorite books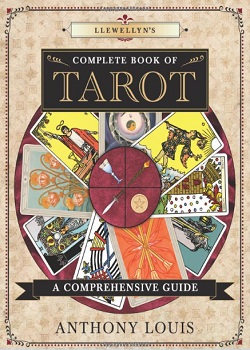 Complete Book of Tarot: This last admonition confused me because I spent a lot of time playing with two of the Protestant kids in my neighborhood. Neither seemed very much interested in religion. As far as I could tell, they never tried to corrupt my immortal soul; they just wanted to ride their bikes, go for hikes, and play ball. The mismatch between the nuns' teachings and the evidence of my senses only served to deepen my scepticism.
Free Tarot Readings. Books to help develop your own skills with the tarot
Complete Book of Tarot: Waite began by choosing a significator card to represent the querent. He then used the direction in which the figure on the card was facing to determine past and future positions in the spread. The future lay ahead of the querent's significator; and the past, behind. My own practice is to omit the significator and launch immediately into the spread.
Complete Book of Tarot: Hebrew letter: Yud or Yod (an arm and closed hand; a Hebrew word meaning to do a deed, make, work, throw, or worship; a closed fist holding something). Notice the Hermit's arm and closed fist holding the lantern on the card.

Full List of areas covered on our Gloucestershire Tarot Readers page:
Ablington, Adlestrop, Alderley, Alderton, Aldsworth, Alstone, Alvington, Amberley, Ampney Crucis, Ampney St Mary, Ampney St Peter, Andoversford, Apperley, Arlingham, Arlington, Ashchurch, Ashleworth, Ashley, Aston Cross, Aston Magna, Aston Subedge, Avening, Awre, Aylburton, Badgeworth, Bagendon, Barnsley, Barnwood, Barton, Barton End, Batsford, Baunton, Beachley, Bentham, Berkeley, Berry Hill, Beverstone, Bevington, Bibury, Birdlip, Birdwood, Bishop's Cleeve, Bisley, Blackwells End, Blaisdon, Blakeney, Bledington, Blockley, Boddington, Botloe's Green, Boughspring, Bournes Green, Bourton-on-the-Hill, Bourton-on-the-Water, Box, Boxbush, Brand Green, Breadstone, Bream, Brierley, Brimpsfield, Broad Campden, Broadwell, Brockweir, Brockworth, Bromsberrow Heath, Brookend, Brookthorpe, Broom's Green, Buckland, Bulley, Bussage, Calmsden, Cam, Cambridge, Cannop, Cerney Wick, Chaceley, Chalford, Charingworth, Charlton Abbots, Charlton Kings, Chedworth, Cheltenham, Cherington, Chipping Campden, Christchurch, Churcham, Churchdown, Cinderford, Cirencester, Clapton-on-the-Hill, Clearwell, Cleeve Hill, Clifford's Mesne, Coaley, Coates, Coberley, Cold Aston, Coleford, Colesbourne, Coln Rogers, Coln St Aldwyns, Coln St Dennis, Compton Abdale, Condicote, Coombe Hill, Cowley, Cranham, Crossways, Culkerton, Cutsdean, Daglingworth, Daylesford, Deerhurst, Didmarton, Dixton, Donnington, Doughton, Dowdeswell, Down Ampney, Down Hatherley, Draycott, Driffield, Drybrook, Dumbleton, Dunfield, Duntisbourne Abbots, Duntisbourne Leer, Duntisbourne Rouse, Dursley, Dymock, Eastcombe, Eastington, Eastleach Martin, Eastleach Turville, Ebrington, Edge, Edge End, Edgeworth, Elkstone, Ellwood, Elmore, Elmore Back, Elmstone Hardwicke, Elton, English Bicknor, Evenlode, Ewen, Fairford, Farleys End, Farmcote, Farmington, Fiddington, Flaxley, Ford, Forthampton, Foscot, Foss Cross, Fossebridge, Foxcote, Frampton Mansell, Frampton on Severn, Frocester, Fyfield, Glasshouse Hill, Gloucester, Golden Valley, Gorsley, Gorsley Common, Gotherington, Great Barrington, Great Rissington, Great Washbourne, Great Witcombe, Greet, Gretton, Guiting Power, Halmore, Ham, Hampnett, Hardwicke, Harescombe, Haresfield, Harnhill, Hartpury, Hasfield, Hatherop, Hawling, Hazleton, Hempsted, Hewelsfield, Hewelsfield Common, Hidcote Boyce, High Wollaston, Highleadon, Highnam, Horsley, Hucclecote, Huntley, Hyde, Icomb, Innsworth, Kemble, Kempley, Kempley Green, Kempsford, Kent's Green, Kilcot, Kilkenny, Kineton, King's Green, King's Stanley, Kingscote, Kingswood, Knockdown, Lasborough, Lassington, Laverton, Lechlade, Leck-hampton, Leigh, Leighterton, Leonard Stanley, Little Barrington, Little Rissington, Little Witcombe, Little-dean, Long Newnton, Longborough, Longford, Longhope, Longney, Lower Apperley, Lower Berry Hill, Lower Cam, Lower Lemington, Lower Lydbrook, Lower Oddington, Lower Slaughter, Lower Swell, Lydney, Maisemore, Matson, Maugersbury, Meysey Hampton, Mickleton, Mile End, Milkwall, Minchinhampton, Minsterworth, Miserden, Mitcheldean, Moreton Valence, Moreton-in-Marsh, Mork, Nailbridge, Nailsworth, Naunton, Netherend, New Town, Newent, Newerne, Newington Bagpath, Newland, Newnham, Newport, Nibley, North Cerney, North Nibley, Northleach, Northway, Northwood Green, Norton, Notgrove, Nup End, Nympsfield, Oakle Street, Oakridge, Oldbury on the Hill, Oxenton, Ozleworth, Painswick, Pamington, Parkend, Paxford, Pilley, Pillowell, Pitchcombe, Poole Keynes, Poolhill, Poulton, Prestbury, Preston, Puddlebrook, Purton, Putloe, Quedgeley, Quenington, Randwick, Redmarley D'Abitot, Rendcomb, Rodborough, Rodley, Rodmarton, Ruardean, Ruardean Woodside, Rudford, Ruspidge, Ryton, Saintbury, Salperton, Sandhurst, Sapperton, Saul, Sedbury, Seven Springs, Sevenhampton, Sharpness, Sheepscombe, Sherborne, Shipton, Shipton Moyne, Shorncote, Shurdington, Shuthonger, Siddington, Slad, Slimbridge, Snig's End, Snowshill, Somerford Keynes, South Cerney, Southam, Southrop, St Briavels, Stanton, Stanway, Staunton, Staverton, Staverton Bridge, Stinchcombe, Stoke Orchard, Stone, Stonehouse, Stowe, Stowell, Stow-on-the-Wold, Stratford, Stratton, Stroat, Stroud, Stroud Green, Sudgrove, Sunhill, Swindon, Syde, Tarlton, Taynton, Teddington, Temple Guiting, Tetbury, Tetbury Upton, Tewkesbury, The Camp, The Eaves, The Mythe, Thrupp, Tibberton, Tidenham, Tidenham Chase, Tillers' Green, Tiltups End, Tirley, Toddington, Todenham, Tredington, Trow Green, Tuffley, Turkdean, Tutshill, Twigworth, Twyning, Twyning Green, Uckington, Uley, Ullenwood, Up Hatherley, Upleadon, Upper Coberley, Upper Framilode, Upper Lydbrook, Upper Oddington, Upper Slaughter, Upper Soudley, Upper Swell, Upton St Leonards, Viney Hill, Walton Cardiff, Wanswell, Welsh Bicknor, Westbury-on-Severn, Westcote, Weston Subedge, Westonbirt, Whaddon, Wheatenhurst, Whelford, White End, Whitecroft, Whiteshill, Whiteway, Whitminster, Whittington, Wibdon, Willersey, Winchcombe, Windrush, Winson, Winstone, Withington, Woodchester, Woodcroft, Woodford, Woodmancote, Woolaston, Wormington, Wortley, Wotton-under-Edge, Wyck Rissington, Yanworth, Yorkley