Find a Tarot Reader in Suffolk
Chovihanni Holistics, The Old Coach House, 31, High St, Ipswich, IP8 3AF
Tel. 07437 189423
Paul Wayman Psychic Medium, 32 St. Nicholas Walk, Brandon, IP27 0DL
Tel. 01842 771418
Sunflower Angels, 1 Windermere Rd, Felixstowe, IP11 9TR
Tel. 01394 549169
Tarot & Healing, 7 The St, Bury St. Edmunds, IP31 1NY
Tel. 01284 728761
Tarot Readings by Jane, 521 Norwich Rd, Ipswich, IP1 6JT
Tel. 01473 420399
Zara's Tarot, 67 Riverside Way, Brandon, IP27 0AN, Suffolk
Tel. 01842 813432
Samantha Scott
Swindon based Samantha Jane is an internationally acclaimed Psychic Tarot Reader, Medium and Healer who has been reading for clients around the world for over 16 years.
A natural born psychic my abilities include remote viewing, trance, transfiguration and psychic precognition. 
She has a love for the tarot and uses it to find happiness in this world and the clarity and strength to make empowered choices.
Samantha is a world class Psychic Reader and Medium with over 16 years experience who provides a range of emailed tarot readings within 24 hours for clients around the world.
Her specialty is readings the energies of the situation you are currently in and how to get the best out of the situation.
Tel: 07948 372 965

TAROT READERS: If you offer tarot readings in Suffolk please contact us for your free listing here. If you were searching for a tarot card reader in Suffolk or any of the following areas, please let us know who you go to for your tarot reading. We had a major website hack, probably from a competitor and lost all tarot readers info so we would be very grateful for your help in recreating it.
Covering the following areas in Suffolk: Aldeburgh, Bacton, Badingham, Beyton, Bildeston, Blythburgh, Botesdale, Boxford, Bramfield, Brandon, Bressingham, Bungay, Bures, Bury St. Edmunds, Charsfield, Chevington, Clare, Cockfield, Coddenham, Coney Weston, Copdock, Culford, Debenham, Diss, Earl Soham, Elmswell, Elveden, Eriswell, Exning, Eye, Eyke, Felixstowe, Framlingham, Fressingfield, Garboldisham, Glemsford, Great Barton, Great Hockham, Grundisburgh, Hadleigh, Halesworth, Hartest, Haughley, Haverhill, Hawkedon, Helmingham, Hintlesham, Holbrook, Honington, Horringer, Hoxne, Hundon, Ipswich, Kirby Cane, Kirton, Lavenham, Leiston, Linstead, Long Melford, Lowestoft, Mellis, Mendlesham, Mildenhall, Nacton, Needham Market, Newmarket, Occold, Offton, Orford, Ousden, Pakenham, Peasenhall, Pulham Market, Rattlesden, Rendham, Saxmundham, Scole, Shotley, Shottisham, Sicklesmere, Six Mile Bottom, Snape, Southwold, Stanton, Steeple Bumpstead, Stetchworth, Stonham, Stowmarket, Stradbroke, Sudbury, Thetford, Twinstead, Ubbeston Green, Waldringfield, Walsham le Willows, Wangford, Westleton, Wickham Market, Wickhambrook, Witnesham, Woodbridge, Woodton, Woolverstone, Worlingworth, Yoxford
This page is part of our tarot readers directory for Suffolk. If you weren't looking for a tarot reader in Suffolk please use the search at the bottom of the page. In the meantime, we have some amazing books that may help if you want to know more about becoming a psychic tarot reader. Please see below.
---
Here are some extracts from a few of my favorite books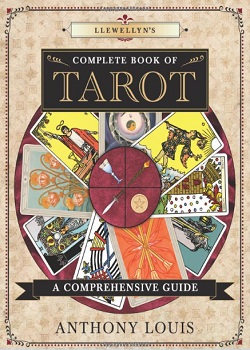 Complete Book of Tarot: Lay out these cards and note any qualities they have in common. Do they share any symbolism with a forest fire or a burning candle? Do they have anything in common with the game of polo? Repeat this exercise after you have studied the suit of Wands. Record your observations in your tarot notebook.
Free Tarot Readings. Books to help develop your own skills as a tarot reader
Complete Book of Tarot: Hebrew letter: Chet, Cheth, or Heth (a protective fence, a tent wall; a Hebrew word meaning a separation, boundary, dividing wall, stacked stones, outside, half, or string). The crab of the sign Cancer has a well-defined protective shell (Chet).
Complete Book of Tarot: My attempt to deal with this confusion about the court cards is to take a generic approach. In contrast to equating Golden Dawn Kings on horseback with traditional Knights, my preference is to follow the widely accepted practice of viewing youthful men on horseback as Knights and, like the Golden Dawn, to regard its Princes as the traditional Kings. Thus in this book and in the remainder of this chapter the convention will be as follows:

Full List of areas covered on our Suffolk Tarot Readers page:
Acton, Akenham, Aldeburgh, Alderton, Aldham, Aldringham, All Saints South Elmham, Alpheton, Ampton, Ashbocking, Ashfield, Ashfield Green, Aspall, Assington, Athelington, Bacton, Badingham, Badley, Badwell Ash, Ballingdon, Bardwell, Barham, Barking, Barnardiston, Barnby, Barnham, Barningham, Barrow, Barsham, Barton Mills, Battisford, Battisford Tye, Bawdsey, Baylham, Beccles, Beck Row, Bedfield, Bedingfield, Belstead, Benacre, Bentley, Beyton, Beyton Green, Bildeston, Blackheath, Blackthorpe, Blackwater, Blaxhall, Blundeston, Blyford, Blythburgh, Botesdale, Boxford, Boxted, Boyton, Brabling Green, Bradfield Combust, Bradfield St Clare, Bradfield St George, Braiseworth, Bramfield, Bramford, Brampton, Brandeston, Brandon, Brantham, Bredfield, Brent Eleigh, Brettenham, Bridge Street, Brightwell, Broadway, Brockford Street, Brockley Green, Brome, Brome Street, Bromeswell, Brook Street, Bruisyard, Bruisyard Street, Brundish, Brundish Street, Bucklesham, Bungay, Bures, Bures Green, Burgate, Burgh, Burstall, Bury St Edmunds, Butley, Buxhall, Camps Heath, Campsey Ash, Capel St Andrew, Capel St Mary, Carlton, Carlton Colville, Castle Hill, Cattawade, Cavendish, Cavenham, Chantry, Charles Tye, Charsfield, Chattisham, Chedburgh, Chediston, Chelmondiston, Chelsworth, Chevington, Chickering, Chillesford, Chilton Street, Church Common, Clare, Clay Common, Claydon, Clopton Green, Cockfield, Coddenham, Coldfair Green, Combs, Combs Ford, Coney Weston, Cookley, Copdock, Corton, Cotton, Covehithe, Cowlinge, Cox Common, Cranmer Green, Cransford, Cratfield, Creeting St Mary, Cretingham, Cross Green, Cross Street, Crowfield, Crowland, Culford, Culpho, Dalham, Dallinghoo, Darsham, Debach, Debenham, Denham, Dennington, Denston, Depden, Drinkstone, Drinkstone Green, Dunstall Green, Dunwich, Earl Soham, Earl Stonham, Earl's Green, East Bergholt, East Bridge, East End, Easton, Edwardstone, Ellough, Elmsett, Elmswell, Elveden, Eriswell, Erwarton, Euston, Exning, Eye, Eyke, Falkenham, Farnham, Felixstowe, Felsham, Fen Street, Fingal Street, Finningham, Flempton, Flixton, Flowton, Fornham All Saints, Fornham St Martin, Forward Green, Four Ashes, Framlingham, Framsden, Freckenham, Fressingfield, Freston, Friston, Frostenden, Gazeley, Gedding, Gedgrave Hall, Gipping, Gisleham, Gislingham, Glemsford, Gosbeck, Great Ashfield, Great Barton, Great Bealings, Great Blakenham, Great Bradley, Great Bricett, Great Cornard, Great Finborough, Great Glemham, Great Green, Great Livermere, Great Saxham, Great Thurlow, Great Waldingfield, Great Welnetham, Great Wenham, Great Wratting, Gromford, Groton, Grundisburgh, Hacheston, Hadleigh, Halesworth, Hargrave, Harkstead, Harleston, Hartest, Hasketon, Haughley, Haughley Green, Haughley New Street, Haverhill, Hawkedon, Hawstead, Heckfield Green, Helmingham, Hemingstone, Hemley, Hengrave, Henley, Henstead, Hepworth, Herringfleet, Herringswell, Hessett, Heveningham, High Street, High Street Green, Higham, Hinderclay, Hintlesham, Hitcham, Holbrook, Hollesley, Holton, Holton St Mary, Holywell Row, Homersfield, Honey Tye, Honington, Hoo, Hopton, Horham, Horringer, Hoxne, Hulver Street, Hundon, Hunston, Huntingfield, Icklingham, Iken, Ilketshall St Andrew, Ilketshall St Lawrence, Ilketshall St Margaret, Ingham, Ipswich, Ixworth, Ixworth Thorpe, Kedington, Kelsale, Kennyhill, Kentford, Kenton, Kersey, Kesgrave, Kessingland, Kessingland Beach, Kettlebaston, Kettleburgh, Kirkley, Kirton, Knettishall, Knodishall, Lackford, Lady's Green, Lakenheath, Landwade, Langham, Lavenham, Lawshall, Laxfield, Layham, Leavenheath, Leiston, Letheringham, Levington, Lidgate, Lindsey, Linstead Parva, Little Bealings, Little Blakenham, Little Bradley, Little Fakenham, Little Finborough, Little Glemham, Little Green, Little Saxham, Little Stonham, Little Thurlow, Little Waldingfield, Little Welnetham, Little Wenham, Little Whittingham Green, Little Wratting, Long Melford, Long Thurlow, Lound, Lower Holbrook, Lowestoft, Lowestoft End, Market Weston, Marlesford, Martlesham, Martlesham Heath, Mellis, Melton, Mendham, Mendlesham, Mendlesham Green, Metfield, Mettingham, Mickfield, Middleton, Middlewood Green, Milden, Mildenhall, Monewden, Monk Soham, Monks Eleigh, Moulton, Mount Pleasant, Mutford, Nacton, Naughton, Nayland, Nedging Tye, Needham Market, Nettlestead, Newbourne, Newmarket, Newton, North Cove, Norton, Nowton, Oakley, Occold, Offton, Old Felixstowe, Old Newton, Orford, Otley, Oulton, Oulton Broad, Ousden, Pakefield, Pakenham, Palgrave, Parham, Peasenhall, Pettaugh, Pettistree, Pixey Green, Playford, Polstead, Poslingford, Poys Street, Poystreet Green, Preston, Ramsholt, Rattlesden, Raydon, Red Lodge, Rede, Redgrave, Redisham, Redlingfield, Rendham, Rendlesham, Reydon, Rickinghall, Ringsfield, Ringsfield Corner, Ringshall, Ringshall Stocks, Risby, Rishangles, Rodbridge Corner, Rougham, Rougham Green, Rumburgh, Rushbrooke, Rushmere, Rushmere St Andrew, Sackers Green, Santon Downham, Sapiston, Saxmundham, Saxtead Green, Saxtead Little Green, Semer, Shadingfield, Shelley, Shimpling, Shimpling Street, Shingle Street, Shipmeadow, Shop Corner, Shotley, Shotley Gate, Shottisham, Sibton, Sicklesmere, Silverley's Green, Sizewell, Slaughden, Snape, Somerleyton, Somersham, Somerton, Sotterly, South Cove, Southolt, Southwold, Spexhall, Sproughton, St Cross South Elmham, St James South Elmham, St Margaret South Elmham, St Michael South Elmham, Stanningfield, Stansfield, Stanstead, Stanton, Stanton Street, Sternfield, Stoke Ash, Stoke by Clare, Stoke-by-Nayland, Stone Street, Stonham Aspal, Stoven, Stowlangtoft, Stowmarket, Stowupland, Stradbroke, Stradishall, Stratford St Andrew, Stratford St Mary, Stuston, Stutton, Sudbourne, Sudbury, Sutton, Sweffling, Swilland, Tannington, Tattingstone, Theberton, Thelnetham, Thistley Green, Thorington, Thorington Street, Thorndon, Thornham Magna, Thornham Parva, Thorns, Thorpe Green, Thorpe Morieux, Thorpeness, Thrandeston, Thurston, Thwaite, Timworth Green, Tostock, Town Street, Trimley St Martin, Trimley St Mary, Troston, Tuddenham, Tunstall, Ubbeston Green, Ufford, Uggeshall, Upper Street, Walberswick, Waldringfield, Walpole, Walsham le Willows, Walton, Wangford, Ward Green, Wattisfield, Wattisham, Wenhaston, West End, West Row, West Stow, Westerfield, Westhall, Westhorpe, Westleton, Westley, Wetherden, Wetheringsett, Wetherup Street, Weybread, Whatfield, Whepstead, Wherstead, Whitton, Wickham Market, Wickham Skeith, Wickham Street, Wickhambrook, Wilby, Willisham, Wingfield, Winston, Wissett, Wissington, Withersdale Street, Withersfield, Witnesham, Wixoe, Woodbridge, Woolpit, Woolverstone, Wordwell, Worlingham, Worlington, Worlingworth, Wortham, Wrentham, Wyverstone, Wyverstone Street, Yaxley, Yoxford