Find a Tarot Reader in Somerset
Angels Help & Guide, 4 Streamside, Clevedon, BS21 6YL
Tel. 07799 636103
Bath Tarot, 2nd floor The Corridor, Bath, BA1 5AP
Tel. 07922 116193
Karen Pryce Clairvoyant, 1 Mortimer Close, Bridgwater, TA7 8EH
Tel. 07792 621972
Tarot Readings, 6 Church St, Wincanton, BA9 9AE, Somerset
Tel. 01963 33684
June Field
June works around Dundee and has read for many celebrities including: Toyah Willcox, Emmerdale cast members and Vicki Gulvanson (Housewives of Orange County)
"The loss of a loved one does not mean the end. The essence of my Spiritual Process is to work towards transforming any experience of grief and in partnership with Spirit, enable them to see the view from the other side of the bridge."
June received the title of "Worlds Greatest Psychic" after battling with 70,000 psychics worldwide in a 7 month reality TV show filmed in Kiev that aired to millions worldwide… she took over 54% of the overall votes to gain her title!
Quoted as "Worlds Greatest Psychic" after participating in and winning "International Battle of the Psychics" where over 70,000 Psychic Mediums from all over the world took part.
Tel: 01667 456377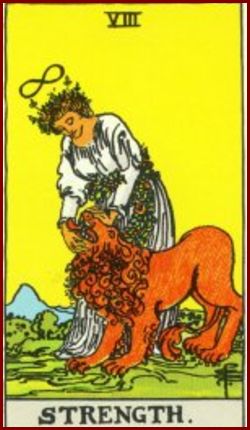 TAROT READERS: If you offer tarot readings in Somerset please contact us for your free listing here. If you were searching for a tarot card reader in Somerset or any of the following areas, please let us know who you go to for your tarot reading. We had a major website hack, probably from a competitor and lost all tarot readers info so we would be very grateful for your help in recreating it.
Covering the following areas in Somerset: Ashcott, Axbridge, Baltonsborough, Banwell, Bath, Bishop's Lydeard, Blagdon, Blagdon Hill, Bleadon, Bradford-on-Tone, Brean, Brent Knoll, Bridgwater, Bristol, Brompton Regis, Bruton, Buckland St Mary, Burnham-on-Sea, Burrow Bridge, Castle Cary, Chard, Charlton Mackrell, Cheddar, Chew Magna, Chewton Mendip, Chilton Polden, Chiselborough, Churchill, Churchstanton, Clevedon, Combwich, Compton Dando, Cranmore, Crewkerne, Crowcombe, Ditcheat, Dulverton, Dunster, Evercreech, Exford, Faulkland, Flax Bourton, Frome, Glastonbury, Greenham, Ham Street, Hatch Beauchamp, Henlade, Highbridge, Hinton St George, Holford, Ilchester, Ilminster, Isle Brewers, Keynsham, Kingston St Mary, Langport, Limpley Stoke, Long Ashton, Long Sutton, Lydeard St Lawrence, Marston Magna, Martock, Mells, Merriott, Midsomer Norton, Milverton, Minehead, Montacute, Nailsea, Nether Stowey, North Cadbury, North Curry, North Petherton, Norton sub Hamdon, Nunney, Oakhill, Pill, Pilton, Porlock, Portishead, Priddy, Puriton, Radstock, Saltford, Shepton Mallet, Somerton, South Chard, South Petherton, Spaxton, Stogumber, Stoke-sub-Hamdon, Stratton-on-the-Fosse, Street, Taunton, Temple Cloud, Templecombe, Timberscombe, Timsbury, Upton Noble, Washford, Watchet, Wedmore, Wellington, Wells, West Coker, West Harptree, West Monkton, Weston-super-Mare, Westonzoyland, Williton, Wincanton, Winscombe, Winsford, Winsham, Wrington, Writhlington, Yatton, Yeovil
This page is part of our tarot readers directory for Somerset. If you weren't looking for a tarot reader in Somerset please use the search at the bottom of the page. In the meantime, we have some amazing books that may help if you want to know more about becoming a psychic card reader. Please see below.
---
Here are some extracts from a few of my favorite books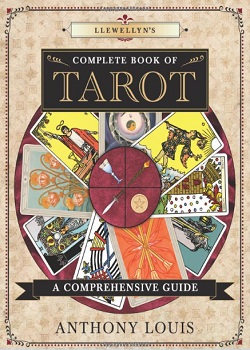 Complete Book of Tarot: Myth(s) 9: One must follow certain rules and rituals regarding the acquisition, handling, and storage of the cards. Various myths fall under this heading, including admonitions such as:
Free Tarot Readings. Books to help develop your own skills as tarot readers
Complete Book of Tarot: Divination has always been part of human history, and it is not surprising that tarot cards would be enlisted for this purpose. In the sixteenth century, people used the cards to select random passages from an oracular textbook, much as dinner guests at Chinese restaurants do when they select fortune cookies to read oracular statements about their future. Early in the eighteenth century, European manuscripts began appearing that detailed basic divinatory meanings and systems for laying out the cards.
Complete Book of Tarot: Astrology: The inconstant Moon in the third decan of airy Aquarius, realm of the dreamy Knight of Cups (Fire of Water) and the Star (Aquarius). The Moon is linked to the High Priestess.

Full List of areas covered on our Somerset Tarot Readers page:
Abbas Combe, Adsborough, Alcombe, Alford, Alhampton, Aller, Allerford, Angersleigh, Ansford, Appley, Ash, Ash Priors, Ashbrittle, Ashcott, Ashill, Ashington, Ashwick, Athelney, Axbridge, Babcary, Badgworth, Baltonsborough, Barrington, Barrow, Barton St David, Barwick, Bason Bridge, Batcombe, Bathealton, Bathpool, Battleton, Bawdrip, Bayford, Beckington, Beercrocombe, Berkley, Berrow, Bickenhall, Bicknoller, Biddisham, Bilbrook, Binegar, Bishop's Hull, Bishop's Lydeard, Bishopswood, Blackford, Blackmoor, Blagdon Hill, Bleadney, Blue Anchor, Bossington, Bower Hinton, Bowlish, Bradford-on-Tone, Bramwell, Bratton Seymour, Brean, Brent Knoll, Bridgehampton, Bridgetown, Bridgwater, Broadway, Brompton Ralph, Brompton Regis, Broomfield, Brushford, Bruton, Buckland Dinham, Buckland St Mary, Burnham-on-Sea, Burrow Bridge, Burtle, Burton, Bury, Butleigh, Butleigh Wootton, Cannard's Grave, Cannington, Carhampton, Castle Cary, Catcott, Chaffcombe, Chantry, Chapel Allerton, Chard, Chard Junction, Charlinch, Charlton, Charlton Adam, Charlton Horethorne, Charlton Mackrell, Charlton Musgrove, Charterhouse, Cheddar, Cheddon Fitzpaine, Chedzoy, Chesterblade, Chewton Mendip, Chilcompton, Chillington, Chilthorne Domer, Chilton Cantelo, Chilton Polden, Chilton Trinity, Chipley Park, Chipstable, Chiselborough, Churchingford, Churchstanton, Clapton, Clatworthy, Clewer, Cloford, Closworth, Coat, Cocklake, Cole, Coleford, Combe Florey, Combe St Nicholas, Combwich, Compton Bishop, Compton Dundon, Compton Pauncefoot, Corfe, Corton Denham, Cossington, Cote, Cothelstone, Coultings, Courtway, Coxley, Cranmore, Creech St Michael, Crewkerne, Cricket Malherbie, Cricket St Thomas, Crock Street, Croscombe, Cross, Crowcombe, Cucklington, Cudworth, Culbone, Curland, Curload, Curry Mallet, Curry Rivel, Cushuish, Cutcombe, Dean, Dinder, Dinnington, Ditcheat, Dodington, Doniford, Donyatt, Doulting, Dowlish Wake, Down End, Downhead, Downside, Draycott, Drayton, Dulcote, Dulverton, Dunball, Dundon, Dunster, Durleigh, Durston, East Brent, East Chinnock, East Coker, East Combe, East Cranmore, East Horrington, East Huntspill, East Lambrook, East Lydford, East Pennard, East Quantoxhead, Eastertown, Easton, Edgarley, Edington, Edithmead, Elworthy, Emborough, Enmore, Evercreech, Exebridge, Exford, Exton, Farleigh Hungerford, Faulkland, Fiddington, Fitzhead, Fivehead, Flaxpool, Ford, Ford Street, Forton, Four Forks, Frome, Fulford, Fyfett, Galhampton, Gare Hill, Glastonbury, Goathurst, Great Elm, Green Ore, Greenham, Greenway, Greinton, Greylake, Gurney Slade, Halse, Ham, Ham Street, Hambridge, Hardington, Hardington Mandeville, Hardington Marsh, Hardway, Haselbury Plucknett, Hatch Beauchamp, Hatch Green, Hawkridge, Heath House, Heathfield, Hedging, Hemington, Henlade, Henley, Henley Corner, Henstridge, Henstridge Ash, Henstridge Marsh, Henton, Hewish, High Ham, Highbridge, Highbury, Hillfarrance, Hinton St George, Holcombe, Holford, Holton, Holwell, Holywell Lake, Hornblotton Green, Horsington, Horton, Horton Cross, Howley, Huish Champflower, Huish Episcopi, Huntspill, Huntworth, Ilchester, Ilminster, Ilton, Isle Abbotts, Isle Brewers, Keinton Mandeville, Kilmersdon, Kilton, Kilve, Kingsbridge, Kingsbury Episcopi, Kingsdon, Kingston St Mary, Kingstone, Kingweston, Kittisford, Knapp, Knighton, Knowle Hall, Lamyatt, Langford Budville, Langley Marsh, Langport, Lattiford, Laverton, Leigh Common, Leigh upon Mendip, Leighton, Lilstock, Limington, Liscombe, Littleton, Litton, Long Load, Long Sutton, Lopen, Lovington, Low Ham, Lower Aisholt, Lower Godney, Lower Vexford, Lower Weare, Luccombe, Luckwell Bridge, Lullington, Luxborough, Lydeard St Lawrence, Lydford-on-Fosse, Lympsham, Lyng, Maperton, Mare Green, Mark, Mark Causeway, Marsh Street, Marston Magna, Martock, Maundown, Meare, Mells, Merridge, Merriott, Middlezoy, Milborne Port, Milborne Wick, Milton Clevedon, Milverton, Minehead, Misterton, Monksilver, Monkton Heathfield, Montacute, Moorlinch, Muchelney, Mudford, Mudgley, Nether Stowey, Nettlebridge, Nettlecombe, Nightcott, North Barrow, North Brewham, North Cadbury, North Cheriton, North Coker, North Curry, North Newton, North Perrott, North Petherton, North Wootton, Northay, Northmoor Green or Moorland, Northover, Norton Fitzwarren, Norton St Philip, Norton sub Hamdon, Nunney, Nunnington Park, Nynehead, Nythe, Oake, Oakhill, Oare, Odcombe, Old Cleeve, Oldford, Orchard Portman, Orchard Wyndham, Othery, Otterhampton, Over Stowey, Over Stratton, Overleigh, Panborough, Parbrook, Pathe, Pawlett, Pedwell, Pendomer, Penselwood, Pibsbury, Pilton, Pitcombe, Pitminster, Pitney, Pitsford Hill, Podimore, Polsham, Porlock, Porlock Weir, Prestleigh, Preston Plucknett, Priddy, Puckington, Puriton, Pylle, Queen Camel, Raleigh's Cross, Redlynch, Rimpton, River Bridge, Roadwater, Rockwell Green, Rode, Rodhuish, Rodney Stoke, Rodway, Rooks Bridge, Rowberrow, Rudge, Ruishton, Rumwell, Runnington, Sampford Arundel, Sampford Brett, Seavington St Mary, Seavington St Michael, Selworthy, Shapwick, Shepton Beauchamp, Shepton Mallet, Shepton Montague, Shipham, Shurton, Simonsbath, Skilgate, Somerton, South Barrow, South Brewham, South Cadbury, South Chard, South Cheriton, South Petherton, Southway, Southwood, Sparkford, Spaxton, St Audries, St Decumans, Staple Fitzpaine, Staplegrove, Stapleton, Stapley, Star, Stathe, Stawell, Stawley, Steart, Stockland Bristol, Stocklinch, Stoford, Stogumber, Stogursey, Stoke St Gregory, Stoke St Mary, Stoke St Michael, Stoke sub Hambon, Stoke Trister, Stolford, Ston Easton, Stone Allerton, Stoney Stoke, Stoney Stratton, Stowell, Stratton-on-the-Fosse, Street, Street on the Fosse, Stretcholt, Stringston, Sutton Mallet, Sutton Montis, Swell, Tarnock, Tarr, Tatworth, Taunton, Tellisford, Templecombe, Theale, Thorn Falcon, Thorne St Margaret, Thorney, Thorngrove, Thurlbear, Thurloxton, Timberscombe, Tintinhull, Tolland, Toulton, Treborough, Trudoxhill, Trull, Tytherington, Upper Godney, Upton, Upton Noble, Vellow, Vobster, Wadeford, Walton, Wambrook, Wanstrow, Washford, Watchet, Watchfield, Waterrow, Wayford, Weare, Wearne, Wedmore, Wellington, Wells, Wembdon, West Bagborough, West Bradley, West Buckland, West Camel, West Chinnock, West Coker, West Compton, West Hatch, West Horrington, West Huntspill, West Lambrook, West Lydford, West Lyng, West Monkton, West Pennard, West Porlock, West Quantoxhead, West Stoughton, West Woodlands, Westbury-sub-Mendip, Westcombe, Westham, Westhay, Westonzoyland, Westport, Whatley, Wheddon Cross, Whitelackington, Whitestaunton, Willett, Williton, Wilton, Wincanton, Windmill Hill, Winsford, Winsham, Witcombe, Witham Friary, Withiel Florey, Withycombe, Withypool, Wiveliscombe, Wookey, Wookey Hole, Woolavington, Woolmersdon, Woolverton, Wootton Courtenay, Worminster, Wrangway, Wrantage, Wraxall, Yarley, Yarlington, Yenston, Yeovil, Yeovil Marsh, Yeovilton