Here you will find details of psychics offering readings in Kent, Aldington, Appledore, Ash, Ashford in Kent, Aylesford, Badgers Mount, Barham, Belvedere, Benenden, Bethersden, Bexley, Bexleyheath, Birchington, Blean, Borough Green, Boughton Aluph, Boughton Green, Boughton Lees, Boughton Malherbe, Boughton Street, Brenchley, Broadstairs, Brookland, Canterbury, Challock, Charing, Chartham, Chatham, Chestfield, Chilham, Chislet, Collier Street, Cowden, Cranbrook, Crockham Hill, Dartford, Deal, Doddington, Dover, Dunton Green, Dymchurch, East Peckham, Eastchurch, Edenbridge, Egerton, Elham, Erith, Farningham, Faversham, Folkestone, Fordcombe, Four Elms, Frant, Frittenden, Gillingham, Goudhurst, Gravesend, Greenhithe, Groombridge, Hadlow, Hawkhurst, Hawkinge, Headcorn, Herne Bay, High Halden, Hildenborough, Hollingbourne, Honey Hill, Hunton, Hythe, Ide Hill, Knockholt, Lamberhurst, Langton, Leysdown-on-Sea, Littlebourne, Longfield, Lydd, Lyminge, Maidstone, Manston, Margate, Maypole, Meopham, Milstead, Minster, New Romney, Newington, Nonington, Northbourne, Orpington, Paddock Wood, Pembury, Penshurst, Petham, Plaxtol, Pluckley, Preston, Queenborough, Ramsgate, Rochester, Rolvenden, Romney Marsh, Sandhurst, Sandwich, Sellindge, Selling, Selstead, Sevenoaks, Sheerness, Shepherdswell, Shorne, Sidcup, Sittingbourne, Smarden, Snodland, Southfleet, Staplehurst, Stelling Minnis, Sutton Valence, Swanley, Swanscombe, Tenterden, Teynham, Tonbridge, Tunbridge Wells, Ulcombe, Welling, West Kingsdown, West Malling, Westgate, Whitstable, Wingham, Wittersham, Woodchurch, Wormshill, Wye
Laetitia Bevis, The Cottage, Belcott Manor Farm, Smallhythe Rd, Tenterden, TN30 7LT
Tel. 01580 236566
Magick, 4 Broad St, Ramsgate, CT11 8NQ
Tel. 01843 584209
Medium & Psychic, 1 St. Peters Mews Somerfield Rd, Maidstone, ME16 8JJ
Tel. 01622 695977
Susan Mae Psychic Medium, Hall Rd, Rochester, ME1 3XN
Tel. 07815 783250
Talking Spirit, 9 High St, West Malling, ME19 6QH
Tel. 07930 539004
Tracy Edwards Psychic Medium, Barham Court, Teston, Kent, ME18 5BZ
Tel. 01732 321666
Trish Mitchell Psychic & Clairvoyant, Flat 3, 11, Sea Rd, Westgate-On-Sea, CT8 8SA
Tel. 07860 382953
Click —->Psychic Kent to go to spiritualist churches or see above for clairvoyants offering readings online, by phone or email. Phone readings will of course be easiest if they are not local to you. Psychic email readings may be offered but please bear in mind that not every psychic will be a born touch-typer and not all psychics are happy working for free or small amounts. They may feel they need to charge more if an email takes a long time to type. Make sure you know what you are paying for when you order your reading.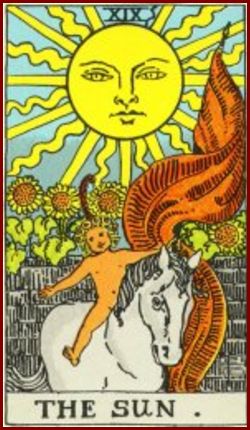 It is my personal belief that nothing that comes from Spirit is meant to harm or alarm us. If your psychic reading contains messages of doom, sickness, death or misery, then please first question the validity of the psychic that gave you the reading. If in any doubt, please feel free to contact me. Please also see: Free Angel Reading for an online psychic reading.
---
Psychic Reading Kent covering the following areas: Aldington, Appledore, Ash, Ashford in Kent, Aylesford, Badgers Mount, Barham, Belvedere, Benenden, Bethersden, Bexley, Bexleyheath, Birchington, Blean, Borough Green, Boughton Aluph, Boughton Green, Boughton Lees, Boughton Malherbe, Boughton Street, Brenchley, Broadstairs, Brookland, Canterbury, Challock, Charing, Chartham, Chatham, Chestfield, Chilham, Chislet, Collier Street, Cowden, Cranbrook, Crockham Hill, Dartford, Deal, Doddington, Dover, Dunton Green, Dymchurch, East Peckham, Eastchurch, Edenbridge, Egerton, Elham, Erith, Farningham, Faversham, Folkestone, Fordcombe, Four Elms, Frant, Frittenden, Gillingham, Goudhurst, Gravesend, Greenhithe, Groombridge, Hadlow, Hawkhurst, Hawkinge, Headcorn, Herne Bay, High Halden, Hildenborough, Hollingbourne, Honey Hill, Hunton, Hythe, Ide Hill, Knockholt, Lamberhurst, Langton, Leysdown-on-Sea, Littlebourne, Longfield, Lydd, Lyminge, Maidstone, Manston, Margate, Maypole, Meopham, Milstead, Minster, New Romney, Newington, Nonington, Northbourne, Orpington, Paddock Wood, Pembury, Penshurst, Petham, Plaxtol, Pluckley, Preston, Queenborough, Ramsgate, Rochester, Rolvenden, Romney Marsh, Sandhurst, Sandwich, Sellindge, Selling, Selstead, Sevenoaks, Sheerness, Shepherdswell, Shorne, Sidcup, Sittingbourne, Smarden, Snodland, Southfleet, Staplehurst, Stelling Minnis, Sutton Valence, Swanley, Swanscombe, Tenterden, Teynham, Tonbridge, Tunbridge Wells, Ulcombe, Welling, West Kingsdown, West Malling, Westgate, Whitstable, Wingham, Wittersham, Woodchurch, Wormshill, Wye
If you are offering psychic readings or know of a clairvoyant in any of these areas, please let us know.
The churches listed will almost certainly have ongoing development classes of various levels. Please contact them for more information on how to develop your psychic abilities. We welcome your feedback as regards any errors or omissions here.
Spiritualist Church, Mount St, Hythe, CT21 5NT
Tel. 01303 894794
Maidstone Christian Spiritualist Church, Tonbridge Rd, Maidstone, ME16 8SL
Tel. 01622 203958
Dover Christian Spiritualist Church, 29 Pencester Rd, Dover, CT16 1BT
Tel. 07876 767367
Star of the East Hall Christian Spiritualist Church, 49 Edge End Rd, Broadstairs, CT10 2AH
Tel. 01843 604733
Gillingham Spiritualist Church (SNU), 177 Canterbury St, Gillingham, ME7 5TU, Kent
Tel. 01634 576186
Gillingham Spiritualist Church, 177 Canterbury Street
Acol, Acrise Place, Addington, Adisham, Aldington, Alkham, Allhallows, Appledore, Appledore Heath, Ashenden, Ashford, Ashley, Ashurst, Aylesford, Aylesham, Badgers Mount, Badlesmere, Bapchild, Barfreston, Barham, Bayham Abbey, Beachborough, Bean, Bearsted, Bedgebury Cross, Bekesbourne, Beltinge, Beltring, Benenden, Benover, Bethersden, Betsham, Betteshanger, Bicknor, Bidborough, Biddenden, Bilsington, Bilting, Birchington, Birling, Bishopsbourne, Bladbean, Blean, Blue Bell Hill, Bobbing, Bodsham Green, Bonnington, Borden, Borough Green, Borstal, Bossingham, Bough Beech, Boughton Aluph, Boughton Green, Boughton Lees, Boughton Malherbe, Boughton Street, Boxley, Boyden Gate, Brabourne, Brabourne Lees, Bramling, Brasted, Brasted Chart, Breach, Bredgar, Bredhurst, Brenchley, Brenzett, Bridge, Broad Street, Broadoak, Broadstairs, Bromley Green, Brompton, Brook, Brook Street, Brookland, Broomfield, Buckland, Bull Green, Burham, Burmarsh, Calcott, Camer, Canterbury, Capel, Capel le Ferne, Capstone, Chainhurst, Chalk, Challock, Charing, Chart Corner, Chart Sutton, Chartham, Chartham Hatch, Chatham, Chattenden, Cheeseman's Green, Cheriton, Chestfield, Chevening, Chiddingstone, Chiddingstone Causeway, Chiddingstone Hoath, Chilham, Chillenden, Chipstead, Chislet, Church Street, Clapham Hill, Claydene, Claygate, Claygate Cross, Cliffe, Cliffe Woods, Cliffs End, Cliftonville, Cobham, Coldred, Collier Street, Conyer, Cooling, Cooper's Corner, Cop Street, Court-at-Street, Cowden, Cowden Pound, Coxheath, Cranbrook, Cranbrook Common, Crockenhill, Crockham Hill, Crockhurst Street, Cross-at-Hand, Crouch, Crundale, Culverstone Green, Curteis' Corner, Curtisden Green, Cuxton, Darenth, Dargate, Dartford, Deal, Dean Street, Densole, Denton, Derringstone, Detling, Ditton, Doddington, Dover, Drellingore, Dunkirk, Dunk's Green, Dunton Green, Dymchurch, Easole Street, East Barming, East End, East Farleigh, East Langdon, East Malling, East Peckham, East Stourmouth, East Studdal, Eastchurch, Eastling, Eastry, Eccles, Edenbridge, Egerton, Egerton Forstal, Elham, Elmstone, Elvington, Etchinghill, Ewell Minnis, Eyhorne Street, Eynsford, Eythorne, Fairseat, Farningham, Farthingloe, Faversham, Fawkham Green, Finglesham, Five Oak Green, Five Wents, Flishinghurst, Folkestone, Fordcombe, Fordwich, Four Elms, Four Throws, Frindsbury, Frinsted, Frith, Frittenden, Gillingham, Gill's Green, Glassenbury, Godmersham, Golden Green, Goodnestone, Goose Green, Gore Street, Goudhurst, Grafty Green, Grain, Grange, Graveney, Gravesend, Great Chart, Great Mongeham, Great Stonar, Greatstone-on-Sea, Green Street Green, Greenhithe, Grove, Guston, Hacklinge, Hadlow, Haffenden Quarter, Hale Street, Hales Place, Halfway Houses, Halling, Halstead, Ham, Ham Hill, Hamstreet, Harbledown, Harrietsham, Hartley, Hartlip, Harvel, Hassell Street, Hastingleigh, Hawkenbury, Hawkhurst, Hawkinge, Hawley, Headcorn, Heaverham, Hengherst, Herne, Herne Bay, Herne Common, Hernhill, Hersden, Hever, Hextable, High Brooms, High Halden, High Halstow, High Street, Higham, Higham Wood, Highstead, Highsted, Hilden Park, Hildenborough, Hillborough, Hinxhill, Hoaden, Hoath, Holborough, Hole Park, Hollingbourne, Honey Hill, Hoo, Hook Green, Horsmonden, Horton Kirby, Hothfield, Hucking, Hunters Forstal, Hunton, Hythe, Ickham, Ide Hill, Iden Green, Ightham, Istead Rise, Ivy Hatch, Ivychurch, Iwade, Kemsing, Kemsley, Kenardington, Kennington, Kent Street, Kilndown, Kingsdown, Kingsgate, Kingsnorth, Kingsnorth Power Station, Kingston, Kingswood, Kipping's Cross, Knockholt, Knockholt Pound, Knowlton, Laddingford, Lamberhurst, Lamberhurst Quarter, Lane End, Langley, Langley Heath, Langton Green, Leaveland, Leeds, Leigh, Leigh Green, Lenham, Lenham Heath, Leybourne, Leysdown-on-Sea, Lidsing, Linkhill, Linton, Little Chart, Littlebourne, Littlestone-on-Sea, Liverton Street, London Beach, Longfield, Longfield Hill, Loose, Lower Green, Lower Halstow, Lower Hardres, Lower Higham, Lower Stoke, Luddenham Court, Luddesdown, Luton, Lydd, Lydden, Lydd-on-Sea, Lymbridge Green, Lyminge, Lympne, Lynsted, Maidstone, Maltman's Hill, Manston, Marden, Marden Beech, Marden Thorn, Margate, Markbeech, Marlpit Hill, Marsh Green, Marshborough, Matfield, Maxton, Maypole, Meopham, Meopham Green, Mereworth, Mersham, Milebush, Milstead, Milton Regis, Minster, Mockbeggar, Molash, Monkton, Murston, Nackington, Nettlestead, Nettlestead Green, New Ash Green, New Barn, New Hythe, New Romney, Newbarn, Newchurch, Newenden, Newington, Newnham, Nizels, Nonington, North Street, Northbourne, Northfleet, Oad Street, Oare, Offham, Old Romney, Old Wives Lees, Oldbury, Ospringe, Otford, Otham, Otterden Place, Ottinge, Oversland, Paddlesworth, Paddock Wood, Patrixbourne, Pean Hill, Pembury, Penshurst, Perry Street, Petham, Platt, Plaxtol, Pluckley, Pluckley Thorne, Postling, Poundsbridge, Preston, Queen Street, Queenborough, Rainham, Ram Lane, Ramsgate, Reading Street, Reculver, Redbrook Street, Rhodes Minnis, Ridley, Ringwould, Ripple, Riverhead, Rochester, Rodmersham, Rolvenden, Rolvenden Layne, Romney Street, Rough Common, Royal British Legion Village, Royal Tunbridge Wells, Ruckinge, Rusthall, Ryarsh, Saltwood, Sandgate, Sandhurst, Sandling, Sandway, Sandwich, Sarre, Seal, Seasalter, Sellindge, Selling, Selstead, Sevenoaks, Sevenoaks Weald, Sevington, Shadoxhurst, Shalmsford Street, Sheerness, Sheldwich, Shepherdswell or Sibertswold, Shepway, Shipbourne, Sholden, Shoreham, Shorne, Shorne Ridgeway, Shottenden, Singlewell or Ifield, Sissinghurst, Sittingbourne, Sixmile Cottages, Small Hythe, Smarden, Smeeth, Snargate, Snave, Snodland, Sole Street, South Darenth, South Street, South Willesborough, Southborough, Southfleet, Speldhurst, St Leonard's Street, St Margaret's at Cliffe, St Mary in the Marsh, St Mary's Bay, St Mary's Hoo, St Michaels, St Nicholas at Wade, St Peter's, Stalisfield Green, Standen, Stanford, Stansted, Staple, Staplehurst, Stelling Minnis, Stockbury, Stodmarsh, Stoke, Stonar Cut, Stone, Stone Cross, Stone Street, Stonestreet Green, Stowting, Street End, Strood, Sturry, Sugarloaf, Sundridge, Sutton, Sutton at Hone, Sutton Valence, Swalecliffe, Swanley, Swanscombe, Swingfield Minnis, Temple Ewell, Tenterden, Teston, Teynham, Thanington, The Knowle, The Leacon, The Moor, The Stocks, Thong, Three Chimneys, Throwley, Thurnham, Tilmanstone, Tonbridge, Tovil, Toy's Hill, Trottiscliffe, Tudeley, Tunstall, Tyler Hill, Ulcombe, Underriver, Upchurch, Uplees, Upper Halling, Upper Hardres Court, Upper Upnor, Upstreet, Vigo Village, Wainscott, Walderslade, Wallend, Walmer, Waltham, Warden, Ware, Warehorne, Warmlake, Warren Street, Wateringbury, Well Hill, West Cliffe, West End, West Farleigh, West Hougham, West Hythe, West Kingsdown, West Langdon, West Malling, West Minster, West Peckham, West Stourmouth, West Street, Westbere, Westerham, Westgate on Sea, Westmarsh, Westwell, Westwell Leacon, Whetsted, Whitehill, Whitfield, Whitley Row, Whitstable, Wichling, Wick Hill, Wickhambreaux, Wigmore, Willesborough, Willesborough Lees, Wilmington, Wilsley Green, Winchet Hill, Wingham, Wingmore, Wittersham, Womenswold, Woodchurch, Woodnesborough, Woollage Green, Wootton, Wormshill, Worth, Wouldham, Wrotham, Wrotham Heath, Wrotham Hill, Wye, Yalding, Yorkletts