Find a Tarot Reader in Outer London
Annemarie, first floor, 113, Little Ealing Lane, London, W5 4EJ
Tel. 07507 703497
Crimey Queen Tarot, 266-268 High Rd, London, N15 4AJ
Tel. 07466 431589
Fran Tarot, Caledonian Rd, London, N7 9JD
Tel. 07976 316679
Gail Hart, Unit 1, Village Arcade, Station Rd, London, E4 7DA
Tel. 020 8502 2628
Kerrys Tarot, 20-22 Wenlock Road, London, N1 7GU
Tel. 020 3016 6977
Mother Serene, 58 Tadworth Rd, London, NW2 7UD
Tel. 020 8208 3410
Portobello Psychic, 105a Hereford Rd, London, W2 5BB
Tel. . 07817 209 706
Psychic Astrologer Love & Relationship Specialist, 160 Piccadilly, London, W1J 9EB
Tel. 020 3289 7782
Psychic Future, 68 Lombard St, London, EC3V 9LJ
Tel. 020 3424 1800
Psychicfuture.com, P.O Box 50285, London, EC3P 3WY
Tel. 020 3362 5740
Serena Stevens, 12A Flower Lane, London, NW7 2JB
Tel. 020 3286 8480
Starlys Tarot & Astrology, Lausanne Rd, London, N8 0HL
Tel. 07910 440819
Tarot Cards Reader, P.O Box 12, London, WC1N 3XX5
Tel. 07910 531123
Tarot Cards Reader, P.O Box 12, London, WC1N 3XX5
Tel. 020 8220 0236
June Field
June works around Dundee and has read for many celebrities including: Toyah Willcox, Emmerdale cast members and Vicki Gulvanson (Housewives of Orange County)
"The loss of a loved one does not mean the end. The essence of my Spiritual Process is to work towards transforming any experience of grief and in partnership with Spirit, enable them to see the view from the other side of the bridge."
June received the title of "Worlds Greatest Psychic" after battling with 70,000 psychics worldwide in a 7 month reality TV show filmed in Kiev that aired to millions worldwide… she took over 54% of the overall votes to gain her title!
Quoted as "Worlds Greatest Psychic" after participating in and winning "International Battle of the Psychics" where over 70,000 Psychic Mediums from all over the world took part.
Tel: 01667 456377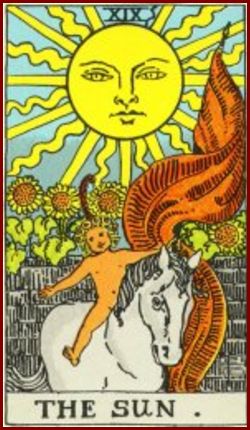 TAROT READERS: If you offer tarot readings in Outer London please contact us for your free listing here. If you were searching for a tarot card reader in Outer London or any of the following areas, please let us know who you go to for your tarot reading. We had a major website hack, probably from a competitor and lost all tarot readers info so we would be very grateful for your help in recreating it.
Covering the following areas in Outer London: Acton, Aldgate, Barking and Dagenham, Barnet, Barnsbury, Bayswater, Bayswater/Paddington, Bethnal Green, Bexley, Bishopsgate, Bloomsbury, Bow, Bowes Park, Brent, Bromley, Camden Town, Canary Wharf, Canonbury, Chingford, Chiswick, Clerkenwell, Colindale, Covent Garden, Cricklewood, Crouch End, Croydon, Dalston, Ealing, East Finchley, East Ham, East London, Electoral Reform Society, Enfield, Euston, Fenchurch Street, Finchley, Finsbury Park, Fleet Street, Forest Gate, Golders Green, Greenwich, Hammersmith, Hampstead, Hanwell, Harlesden, Harrow, Havering, Hendon, Highams Park, Highbury, Highgate, Hillingdon, Holborn, Holloway, Homerton, Hornsey, Hounslow, Kensal Green, Kensington, Kentish Town
This page is part of our tarot readers directory for Outer London. If you weren't looking for a tarot reader in Outer London please use the search at the bottom of the page. In the meantime, we have some amazing books that may help if you want to know more about becoming a psychic tarot reader. Please see below.
---
Here are some extracts from a few of my favorite books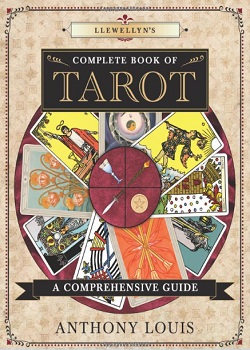 Complete Book of Tarot: he Wands of the modern tarot owe their origin to the game of polo. As mentioned previously, the Egyptian Mamluk deck from which the tarot derived has four suits: cups, dinari (an ancient coin), scimitars, and polo sticks. The traditional Marseille deck retained the curved blades of the scimitars and called them swords. The Tarot of Marseille also replaced the Mamluk polo sticks with batons or wands, which were more familiar to European culture.
Free Tarot Readings. Books to help develop your own skills as a tarot reader
Complete Book of Tarot: Lay out these cards and note any qualities they have in common. Do they share any symbolism with the wind blowing through the sky or a tornado devastating the earth below? Repeat this exercise after you have studied the suit of Swords. Record your observations in your tarot notebook.
Complete Book of Tarot: Knights correspond to the element Fire, which suggests action, enterprise, movement, novelty, and challenge coming into your life. When upright, the Knight of Swords prompts you to take decisive action to defend your rights and protect whatever you hold dear. This clever and assertive knight makes a good ally and a formidable opponent. Like the protagonist of Shakespeare's Henry V (1598), the Knight of Swords rallies you with the words: "Once more unto the breach, dear friends, once more." He readily connects the dots and is able to cut to the chase in any situation. His arrival is sometimes accompanied by the passing of misfortune. In many ways the Knight of Swords resembles Sir Galahad of Alfred Lord Tennyson's 1834 poem of the same name:

Full List of areas covered on our Outer London Tarot Readers page:
Marylebone, Mayfair, Merton, Mill Hill, Moorgate, Muswell Hill, New Southgate, North Finchley, North Kensington, Notting Hill, Paddington, Palmers Green, Plaistow, Poplar, Redbridge, Richmond upon Thames, Shepherds Bush, Shepherd's Bush, Shoreditch, Soho, South Tottenham, Southgate, St John's Wood, St Paul's, Stamford Hill, Stepney Green, Stoke Newington, Strand, Stratford, Sutton, The Hyde, Tottenham, Upper and Lower Clapton, Upper Edmonton, Upper Holloway, Upton Park, Victoria Dock, Waltham Forest, Walthamstow, Wanstead, Wapping, West Ealing, West Kensington, West London, Whetstone, Willesden, Winchmore Hill, Wood Green, Woodford