Here you will find details of psychics offering readings in Wiltshire, Amesbury, Ashton Keynes, Avebury, Box, Bradenstoke, Bradford-on-Avon, Bratton, Brinkworth, Broad Chalke, Broad Hinton, Bromham, Bulford Camp, Burbage, Calne, Castle Combe, Chapmanslade, Chippenham, Chirton, Cholderton, Codford St Mary, Coombe Bissett, Corsham, Cricklade, Crudwell, Devizes, Donhead, Downton, Durrington, East Knoyle, Farley, Fontmell Magna, Fovant, Great Bedwyn, Hawthorn, Hilmarton, Hullavington, Idmiston, Keevil, Kington Langley, Lacock, Lockeridge, Maiden Bradley, Malmesbury, Marlborough, Marshfield, Melksham, Mere, Middle Woodford, Minety, Neston, Netheravon, Ogbourne St George, Pewsey, Ramsbury, Salisbury, Seend, Shaftesbury, Sherston, Shrewton, Stapleford, Sutton Veny, Swindon, Teffont, Tisbury, Tollard Royal, Trowbridge, Upavon, Wanborough, Warminster, Westbury, Whiteparish, Wilton, Winterbourne Gunner, Winterslow, Woodborough, Wootton Bassett, Wylye
Bourne to be, 24 Taylors View, Trowbridge, BA14 8TG
Tel. . 07545 786797
Joe Glasby Psychic Medium & Spiritual Healer, 27 Farne Way, Royal Wootton Bassett, Swindon, SN4 8LX
Tel. . 07759 363354
Click —->Psychic Wiltshire to go to spiritualist churches or see above for clairvoyants offering readings online, by phone or email. Phone readings will of course be easiest if they are not local to you. Psychic email readings may be offered but please bear in mind that not every psychic will be a born touch-typer and not all psychics are happy working for free or small amounts. They may feel they need to charge more if an email takes a long time to type. Make sure you know what you are paying for when you order your reading.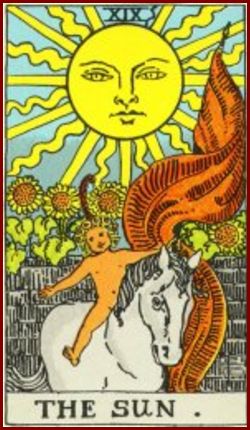 It is my personal belief that nothing that comes from Spirit is meant to harm or alarm us. If your psychic reading contains messages of doom, sickness, death or misery, then please first question the validity of the psychic that gave you the reading. If in any doubt, please feel free to contact me. Please also see: Free Angel Reading for an online psychic reading.
---
Psychic Reading Wiltshire covering the following areas: Amesbury, Ashton Keynes, Avebury, Box, Bradenstoke, Bradford-on-Avon, Bratton, Brinkworth, Broad Chalke, Broad Hinton, Bromham, Bulford Camp, Burbage, Calne, Castle Combe, Chapmanslade, Chippenham, Chirton, Cholderton, Codford St Mary, Coombe Bissett, Corsham, Cricklade, Crudwell, Devizes, Donhead, Downton, Durrington, East Knoyle, Farley, Fontmell Magna, Fovant, Great Bedwyn, Hawthorn, Hilmarton, Hullavington, Idmiston, Keevil, Kington Langley, Lacock, Lockeridge, Maiden Bradley, Malmesbury, Marlborough, Marshfield, Melksham, Mere, Middle Woodford, Minety, Neston, Netheravon, Ogbourne St George, Pewsey, Ramsbury, Salisbury, Seend, Shaftesbury, Sherston, Shrewton, Stapleford, Sutton Veny, Swindon, Teffont, Tisbury, Tollard Royal, Trowbridge, Upavon, Wanborough, Warminster, Westbury, Whiteparish, Wilton, Winterbourne Gunner, Winterslow, Woodborough, Wootton Bassett, Wylye

If you are offering psychic readings or know of a clairvoyant in any of these areas, please let us know.
The churches listed will almost certainly have ongoing development classes of various levels. Please contact them for more information on how to develop your psychic abilities. We welcome your feedback as regards any errors or omissions here.
Swindon Spiritualist Church, 31 Devizes Rd, Swindon, SN1 4BG
Tel. 01793 530334
Swindon Spiritualist Church, Western Community Centre, Somerset Road, Rodbourne Cheney, Swindon, Wiltshire
Swindon Spiritualist Centre, 31 Devizes Road, Swindon, Wiltshire
Chippenham Spiritualist Church, c/o Rotary Hall, Station Hill, Chippenham, Wiltshire
Salisbury Spiritualist Church, 106 Wilton Road, Salisbury, Wiltshire
Tel: 0172 5 512 268
Wilton Spiritualist Church, 3 Warminster Road
Tel: 07892 685626
Aldbourne, Alderbury, Alderton, All Cannings, Allington, Alton Barnes, Alton Priors, Alvediston, Amesbury, Ansty, Ashley, Ashton Common, Ashton Keynes, Atworth, Avebury, Axford, Bagshot, Barford St Martin, Barrow Street, Baverstock, Baydon, Beanacre, Beckhampton, Beechingstoke, Berwick Bassett, Berwick St James, Berwick St John, Berwick St Leonard, Bewley Common, Biddestone, Bishops Cannings, Bishopstone, Bishopstrow, Blackland, Bodenham, Boreham, Boscombe, Bowden Hill, Bowerchalke, Box, Boyton, Bradenstoke, Bradford Leigh, Bradford-on-Avon, Bratton, Bremhill, Brinkworth, Britford, Brixton Deverill, Broad Chalke, Broad Hinton, Broad Town, Brokenborough, Bromham, Broughton Gifford, Bulford, Bulford Camp, Bulkington, Burbage, Burcombe, Burton, Bushton, Buttermere, Cadley, Callow Hill, Calne, Calstone Wellington, Castle Combe, Chapmanslade, Charlcutt, Charlton, Charlton-All-Saints, Chedglow, Chelworth, Cherhill, Chicklade, Chilmark, Chilton Foliat, Chippenham, Chirton, Chisbury, Chitterne, Chittoe, Cholderton, Christian Malford, Church End, Chute Cadley, Chute Standen, Clench Common, Clevancy, Cleverton, Clyffe Pypard, Coate, Codford St Mary, Codford St Peter, Colerne, Collingbourne Ducis, Collingbourne Kingston, Compton Bassett, Compton Chamberlayne, Coombe Bissett, Corsham, Corsley, Corsley Heath, Corston, Corton, Coulston, Countess, Cricklade, Crockerton, Crofton, Cross Keys, Crudwell, Dauntsey, Deptford, Derry Hill, Devizes, Dilton Marsh, Dinton, Ditteridge, Donhead St Andrew, Donhead St Mary, Downton, Durley, Durrington, East Chisenbury, East Grafton, East Grimstead, East Hatch, East Kennett, East Knoyle, East Tytherton, Eastcott, Eastcourt, Easterton, Easton, Easton Grey, Easton Royal, Ebbesborne Wake, Edington, Enford, Erlestoke, Etchilhampton, Everleigh, Farley, Fifield Bavant, Figheldean, Firs Road, Fisherton de la Mere, Fittleton, Fonthill Bishop, Fonthill Gifford, Ford, Fosbury, Fovant, Foxham, Foxley, Froxfield, Fugglestone St Peter, Fyfield, Garsdon, Gastard, Goatacre, Gomeldon, Great Bedwyn, Great Cheverell, Great Durnford, Great Hinton, Great Somerford, Great Wishford, Grittenham, Grittleton, Ham, Hamptworth, Hanging Langford, Hankerton, Hardenhuish, Harnham, Hawkeridge, Hawthorn, Heddington, Heytesbury, Heywood, Highway, Hilcott, Hilmarton, Hilperton, Hindon, Holt, Homington, Hook, Horningsham, Horton, Huish, Hullavington, Idmiston, Keevil, Kilmington, Kilmington Street, Kingston Deverill, Kington Langley, Kington St Michael, Knook, Lacock, Lake, Landford, Langley Burrell, Larkhill, Latton, Laverstock, Lea, Leigh, Leigh Delamere, Little Bedwyn, Little Cheverell, Little Langford, Little Somerford, Littleton Drew, Littleton Panell, Lockeridge, Longbridge Deverill, Longstreet, Lopcombe Corner, Lover, Lower Chute, Lower Seagry, Lower Stanton St Quintin, Lower Woodford, Luckington, Ludgershall, Ludwell, Lydiard Millicent, Lyneham, Maiden Bradley, Malmesbury, Manningford Abbots, Manningford Bohune, Manningford Bruce, Manton, Marden, Market Lavington, Marlborough, Marston, Marston Meysey, Mead End, Melksham, Melksham Forest, Mere, Middle Winterslow, Middle Woodford, Mildenhall, Mile Elm, Milston, Milton Lilbourne, Minety, Monkton Deverill, Monkton Farleigh, Morgan's Vale, Neston, Netheravon, Netherhampton, Netherstreet, Nettleton, Netton, Newton, Newton Tony, Newtown, Nomansland, Norrington Common, North Bradley, North Newnton, North Tidworth, North Wraxall, Norton, Norton Bavant, Norton Ferris, Notton, Nunton, Oaksey, Oare, Odstock, Ogbourne Maizey, Ogbourne St Andrew, Ogbourne St George, Orcheston, Oxenwood, Patney, Perham Down, Pewsey, Pitton, Plaitford, Porton, Potterne, Potterne Wick, Poulshot, Preston, Purton, Purton Stoke, Quemerford, Quidhampton, Ramsbury, Redlynch, Ridge, Rivar, Rockley, Rodbourne, Rollestone, Roundway, Rowde, Rushall, Salisbury, Sandridge, Sandy Lane, Sedgehill, Seend, Seend Cleeve, Sells Green, Semington, Semley, Shalbourne, Shaw, Shear Cross, Sherrington, Sherston, Shrewton, Slaughterford, Sopworth, South Newton, South Tidworth, South Wraxall, Southwick, Spirthill, St Edith's Marsh, Stanley, Stanton St Bernard, Stanton St Quintin, Stapleford, Startley, Staverton, Steeple Ashton, Steeple Langford, Stert, Stibb Green, Stock Lane, Stockley, Stockton, Stoford, Stourton, Stratford sub Castle, Stratford Tony, Studley, Sutton Benger, Sutton Mandeville, Sutton Veny, Swallowcliffe, Teffont Evias, Teffont Magna, The Common, The Green, The Shoe, Thickwood, Tidcombe, Tilshead, Tisbury, Tockenham, Tockenham Wick, Tollard Royal, Trowbridge, Trowle Common, Tytherington, Tytherton Lucas, Uffcott, Upavon, Upper Chute, Upper Minety, Upper Seagry, Upper Upham, Upper Woodford, Upper Wraxall, Upton Lovell, Upton Scudamore, Urchfont, Warminster, Wedhampton, West Amesbury, West Ashton, West Dean, West Grafton, West Grimstead, West Kennett, West Kington, West Knoyle, West Lavington, West Overton, West Stowell, West Winterslow, Westbury, Westbury Leigh, Westwood, Wexcombe, Whaddon, Whiteparish, Whittonditch, Wick, Wilcot, Willesley, Wilsford, Wilton, Wingfield, Winsley, Winterbourne Bassett, Winterbourne Dauntsey, Winterbourne Earls, Winterbourne Gunner, Winterbourne Monkton, Winterbourne Stoke, Winterslow, Woodborough, Woodfalls, Woodminton, Woodsend, Wootton Bassett, Wootton Rivers, Worton, Wylye, Yarnbrook, Yatesbury, Yatton Keynell, Zeals