Here you will find details of psychics offering readings in Surrey, Addlestone, Ashford in Surrey, Ashtead, Bagshot, Banstead, Betchworth, Brookwood, Burgh Heath, Camberley, Carshalton, Caterham, Chertsey, Chobham, Cobham, Coulsdon, Cranleigh, Deepcut, Dorking, Dormans Park, Dunsfold, East Grinstead, East Horsley, East Molesey, Egham, Elstead, Epsom, Esher, Ewell, Ewhurst, Farnborough, Farnham, Forest Green, Godalming, Godstone, Guildford, Hascombe, Haslemere, Hindhead, Horley, Kingston on Thames, Leatherhead, Lightwater, Limpsfield, Lingfield, Merstham, Newdigate, Normandy, Norwood Hill, Nutfield, Oakwoodhill, Ottershaw, Oxshott, Oxted, Redhill, Reigate, Ripley, Runfold, Sharpthorne, Shere, Smallfield, South Godstone, Sunbury-on-Thames, Surbiton, Surrey, Sutton, Tadworth, Thames Ditton, Thornton Heath, Virginia Water, Walton-on-Thames, Warlingham, West Byfleet, West Molesey, Weybridge, Windlesham, Woking, Woldingham, Wormley, Worplesdon
Ann Sinclair Clairvoyant Medium, 167 The Greenway, Epsom, KT18 7JD
Tel. 07732 789879
Divine Intuition, 5 Green Lane, Camberley, GU17 9DG
Tel. 07413 175356
Stevie Robinson, 101 Shawley Crescent, Epsom, KT18 5PQ, Surrey
Tel. 01737 212543
Click —->Psychic Surrey to go to spiritualist churches or see above for clairvoyants offering readings online, by phone or email. Phone readings will of course be easiest if they are not local to you. Psychic email readings may be offered but please bear in mind that not every psychic will be a born touch-typer and not all psychics are happy working for free or small amounts. They may feel they need to charge more if an email takes a long time to type. Make sure you know what you are paying for when you order your reading.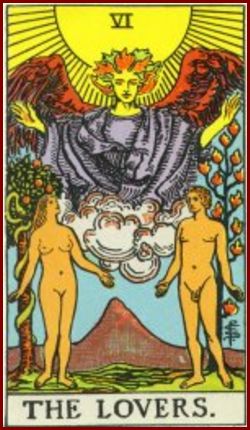 It is my personal belief that nothing that comes from Spirit is meant to harm or alarm us. If your psychic reading contains messages of doom, sickness, death or misery, then please first question the validity of the psychic that gave you the reading. If in any doubt, please feel free to contact me. Please also see: Free Angel Reading for an online psychic reading.
---
Psychic Reading Surrey covering the following areas: Addlestone, Ashford in Surrey, Ashtead, Bagshot, Banstead, Betchworth, Brookwood, Burgh Heath, Camberley, Carshalton, Caterham, Chertsey, Chobham, Cobham, Coulsdon, Cranleigh, Deepcut, Dorking, Dormans Park, Dunsfold, East Grinstead, East Horsley, East Molesey, Egham, Elstead, Epsom, Esher, Ewell, Ewhurst, Farnborough, Farnham, Forest Green, Godalming, Godstone, Guildford, Hascombe, Haslemere, Hindhead, Horley, Kingston on Thames, Leatherhead, Lightwater, Limpsfield, Lingfield, Merstham, Newdigate, Normandy, Norwood Hill, Nutfield, Oakwoodhill, Ottershaw, Oxshott, Oxted, Redhill, Reigate, Ripley, Runfold, Sharpthorne, Shere, Smallfield, South Godstone, Sunbury-on-Thames, Surbiton, Surrey, Sutton, Tadworth, Thames Ditton, Thornton Heath, Virginia Water, Walton-on-Thames, Warlingham, West Byfleet, West Molesey, Weybridge, Windlesham, Woking, Woldingham, Wormley, Worplesdon

If you are offering psychic readings or know of a clairvoyant in any of these areas, please let us know.
The churches listed will almost certainly have ongoing development classes of various levels. Please contact them for more information on how to develop your psychic abilities. We welcome your feedback as regards any errors or omissions here.
Kingston Spiritualist Church, Villiers Rd, Kingston Upon Thames, KT1 3AR, Surrey
Tel. 020 8404 7745
Walton on Thames Spiritualist Church, 143 Hersham Road
Telephone: 07594 334901 (before 9pm)
Camberley Spiritualist Church, 112 Gordan Road
Telephone: 01252 879719
Sutton Spiritualist Church, St Barnabas Road
Telephone: 07958 034820
Kingston National Spiritualist Church, Villiers Road
Woking Spiritualist Church, Grove Road, Woking, Surrey
Abinger Common, Abinger Hammer, Addlestone, Albury, Albury Heath, Alfold, Alfold Crossways, Ash, Ash Vale, Ashford, Ashtead, Badshot Lea, Bagshot, Banstead, Batt's Corner, Beacon Hill, Beare Green, Betchworth, Bisley, Blackheath, Bletchingley, Blindley Heath, Bowlhead Green, Bramley, Brockham, Brook, Brookwood, Buckland, Burgh Heath, Burpham, Burrowhill, Burstow, Busbridge, Byfleet, Camberley, Camelsdale, Capel, Caterham, Chaldon, Charleshill, Charlwood, Chelsham, Chertsey, Chiddingfold, Chilworth, Chipstead, Chobham, Churt, Claygate, Cobham, Coldharbour, Compton, Cooper's Hill, Copthorne, Cranleigh, Crowhurst, Deepcut, Dippenhall, Donkey Town, Dorking, Dormans Park, Dormansland, Doversgreen, Downside, Dunsfold, Eashing, East Clandon, East Horsley, East Molesey, Effingham, Egham, Ellen's Green, Elstead, Englefield Green, Epsom, Esher, Ewell, Ewhurst, Ewhurst Green, Farleigh, Farley Green, Farncombe, Farnham, Felbridge, Felcourt, Fetcham, Flexford, Forest Green, Frensham, Friday Street, Frimley, Frimley Green, Givons Grove, Godalming, Godstone, Gomshall, Grafham, Grayswood, Great Bookham, Guildford, Hale, Hambledon, Hascombe, Haslemere, Haxted, Headley, Heath End, Henley Park, Hersham, Hindhead, Holland, Holmbury St Mary, Hookwood, Hooley, Horley, Horne, Horsell, Hurst Green, Hurtmore, Hydestile, Jayes Park, Kingswood, Knaphill, Laleham, Leatherhead, Leigh, Lightwater, Limpsfield, Lingfield, Little Bookham, Littleton, Long Ditton, Longcross, Lower Bourne, Loxhill, Lyne, Lythe Hill, Martyr's Green, Mayford, Merrow, Merstham, Mickleham, Milford, Millbridge, Mytchett, New Haw, Newchapel, Newdigate, Newland's Corner, Normandy, North Holmwood, Norwood Hill, Nutfield, Oakwoodhill, Ockham, Ockley, Old Woking, Onslow Village, Ottershaw, Outwood, Oxshott, Oxted, Parkgate, Peaslake, Pebble Coombe, Peper Harow, Pirbright, Pitch Place, Puttenham, Pyrford, Ramsnest Common, Redhill, Reigate, Ridge Green, Ripley, Row Town, Rowledge, Rowly, Runfold, Rushmoor, Salfords, Sandhills, Seale, Send, Send Marsh, Shackleford, Shalford, Shamley Green, Shepperton, Shere, Shipley Bridge, Shottermill, Sidlowbridge, Smallfield, South Godstone, South Holmwood, South Nutfield, South Park, Spreakley, St John's, Staines, Stanwell, Stanwell Moor, Stoke D'Abernon, Stoughton, Stroud Common, Sunbury, Sutton, Sutton Green, Tadworth, Tandridge, Tatsfield, Thames Ditton, The Bourne, The Hermitage, The Sands, Thorncombe Street, Thorpe, Thursley, Tilford, Titsey, Tongham, Upper Halliford, Virginia Water, Walliswood, Walton on the Hill, Walton-on-Thames, Wanborough, Warlingham, West Byfleet, West Clandon, West End, West Horsley, West Molesey, Westcott, Westhumble, Weston Green, Weybridge, Wheelerstreet, Whiteley Village, Whyteleafe, Windlesham, Wisley, Witley, Woking, Woldingham, Wonersh, Wood Street, Woodham, Woodmansterne, Wormley, Worplesdon, Wotton, Wrecclesham