Here you will find details of psychics offering readings in Gloucestershire, Abson, Alderton, Almonds-bury, Amberley, Andoversford, Aston Cross, Badminton, Bentham, Berkeley, Bibury, Bishop's Cleeve, Bisley, Bitton, Blakeney, Bourton-on-the-Water, Bredon, Bristol, Cambridge, Cheltenham, Chipping Campden, Chipping Sodbury, Churchdown, Cinderford, Cirencester, Coberley, Coleford, Coln St Aldwyns, Coombe Hill, Didmarton, Driffield, Drybrook, Dursley, Dymock, Fairford, Falfield, Filkins, Fossebridge, Frampton Mansell, Gloucester, Gorsley, Guiting Power, Hartpury, Kemble, Kempsford, Lechlade, Leighterton, Longhope, Lydbrook, Lydney, Mickleton, Minsterworth, Miserden, Mitcheldean, Nailsworth, Netherend, Newent, Newnham, North Cerney, Northleach, Overbury, Painswick, Paxford, Pilning, Poulton, Quedgeley, Rangeworthy, Rodmarton, Ruardean, South Cerney, Southrop, St Briavels, Staunton, Stonehouse, Stow-on-the-Wold, Stroud, Tetbury, Tewkesbury, Thornbury, Tirley, Westbury-on-Severn, Westonbirt, Wickwar, Winchcombe, Winterbourne, Withington, Wotton-under-Edge
Jessica Clairvoyant Medium, Nevil Rd, Bristol, BS7 9EQ
Tel. 07800 929257
Click —->Psychic Gloucestershire to go to spiritualist churches or see above for clairvoyants offering readings online, by phone or email. Phone readings will of course be easiest if they are not local to you. Psychic email readings may be offered but please bear in mind that not every psychic will be a born touch-typer and not all psychics are happy working for free or small amounts. They may feel they need to charge more if an email takes a long time to type. Make sure you know what you are paying for when you order your reading.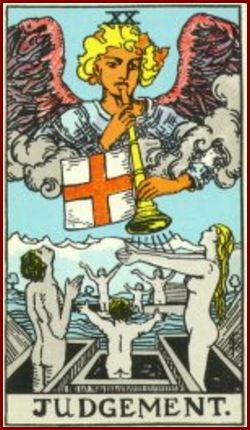 It is my personal belief that nothing that comes from Spirit is meant to harm or alarm us. If your psychic reading contains messages of doom, sickness, death or misery, then please first question the validity of the psychic that gave you the reading. If in any doubt, please feel free to contact me. Please also see: Free Angel Reading for an online psychic reading.
---
Psychic Reading Gloucestershire covering the following areas: Abson, Alderton, Almonds-bury, Amberley, Andoversford, Aston Cross, Badminton, Bentham, Berkeley, Bibury, Bishop's Cleeve, Bisley, Bitton, Blakeney, Bourton-on-the-Water, Bredon, Bristol, Cambridge, Cheltenham, Chipping Campden, Chipping Sodbury, Churchdown, Cinderford, Cirencester, Coberley, Coleford, Coln St Aldwyns, Coombe Hill, Didmarton, Driffield, Drybrook, Dursley, Dymock, Fairford, Falfield, Filkins, Fossebridge, Frampton Mansell, Gloucester, Gorsley, Guiting Power, Hartpury, Kemble, Kempsford, Lechlade, Leighterton, Longhope, Lydbrook, Lydney, Mickleton, Minsterworth, Miserden, Mitcheldean, Nailsworth, Netherend, Newent, Newnham, North Cerney, Northleach, Overbury, Painswick, Paxford, Pilning, Poulton, Quedgeley, Rangeworthy, Rodmarton, Ruardean, South Cerney, Southrop, St Briavels, Staunton, Stonehouse, Stow-on-the-Wold, Stroud, Tetbury, Tewkesbury, Thornbury, Tirley, Westbury-on-Severn, Westonbirt, Wickwar, Winchcombe, Winterbourne, Withington, Wotton-under-Edge

If you are offering psychic readings or know of a clairvoyant in any of these areas, please let us know.
The churches listed will almost certainly have ongoing development classes of various levels. Please contact them for more information on how to develop your psychic abilities. We welcome your feedback as regards any errors or omissions here.
Tewkesbury Spiritualist Church, Sun St, Tewkesbury, GL20 5NX
Tel. 07970 747808
Cheltenham Spiritualist Church, Bennington St, Cheltenham, GL50 4ED, Gloucestershire
Tel. 01242 263465
Gloucester Spiritualist Church, 2a Brunswick Square, Gloucester, Gloucestershire
Tel: 07982 404685
Cheltenham Spiritualist Church, Bennington Street
Tel: 01242 263465
Ablington, Adlestrop, Alderley, Alderton, Aldsworth, Alstone, Alvington, Amberley, Ampney Crucis, Ampney St Mary, Ampney St Peter, Andoversford, Apperley, Arlingham, Arlington, Ashchurch, Ashleworth, Ashley, Aston Cross, Aston Magna, Aston Subedge, Avening, Awre, Aylburton, Badgeworth, Bagendon, Barnsley, Barnwood, Barton, Barton End, Batsford, Baunton, Beachley, Bentham, Berkeley, Berry Hill, Beverstone, Bevington, Bibury, Birdlip, Birdwood, Bishop's Cleeve, Bisley, Blackwells End, Blaisdon, Blakeney, Bledington, Blockley, Boddington, Botloe's Green, Boughspring, Bournes Green, Bourton-on-the-Hill, Bourton-on-the-Water, Box, Boxbush, Brand Green, Breadstone, Bream, Brierley, Brimpsfield, Broad Campden, Broadwell, Brockweir, Brockworth, Bromsberrow Heath, Brookend, Brookthorpe, Broom's Green, Buckland, Bulley, Bussage, Calmsden, Cam, Cambridge, Cannop, Cerney Wick, Chaceley, Chalford, Charingworth, Charlton Abbots, Charlton Kings, Chedworth, Cheltenham, Cherington, Chipping Campden, Christchurch, Churcham, Churchdown, Cinderford, Cirencester, Clapton-on-the-Hill, Clearwell, Cleeve Hill, Clifford's Mesne, Coaley, Coates, Coberley, Cold Aston, Coleford, Colesbourne, Coln Rogers, Coln St Aldwyns, Coln St Dennis, Compton Abdale, Condicote, Coombe Hill, Cowley, Cranham, Crossways, Culkerton, Cutsdean, Daglingworth, Daylesford, Deerhurst, Didmarton, Dixton, Donnington, Doughton, Dowdeswell, Down Ampney, Down Hatherley, Draycott, Driffield, Drybrook, Dumbleton, Dunfield, Duntisbourne Abbots, Duntisbourne Leer, Duntisbourne Rouse, Dursley, Dymock, Eastcombe, Eastington, Eastleach Martin, Eastleach Turville, Ebrington, Edge, Edge End, Edgeworth, Elkstone, Ellwood, Elmore, Elmore Back, Elmstone Hardwicke, Elton, English Bicknor, Evenlode, Ewen, Fairford, Farleys End, Farmcote, Farmington, Fiddington, Flaxley, Ford, Forthampton, Foscot, Foss Cross, Fossebridge, Foxcote, Frampton Mansell, Frampton on Severn, Frocester, Fyfield, Glasshouse Hill, Gloucester, Golden Valley, Gorsley, Gorsley Common, Gotherington, Great Barrington, Great Rissington, Great Washbourne, Great Witcombe, Greet, Gretton, Guiting Power, Halmore, Ham, Hampnett, Hardwicke, Harescombe, Haresfield, Harnhill, Hartpury, Hasfield, Hatherop, Hawling, Hazleton, Hempsted, Hewelsfield, Hewelsfield Common, Hidcote Boyce, High Wollaston, Highleadon, Highnam, Horsley, Hucclecote, Huntley, Hyde, Icomb, Innsworth, Kemble, Kempley, Kempley Green, Kempsford, Kent's Green, Kilcot, Kilkenny, Kineton, King's Green, King's Stanley, Kingscote, Kingswood, Knockdown, Lasborough, Lassington, Laverton, Lechlade, Leck-hampton, Leigh, Leighterton, Leonard Stanley, Little Barrington, Little Rissington, Little Witcombe, Little-dean, Long Newnton, Longborough, Longford, Longhope, Longney, Lower Apperley, Lower Berry Hill, Lower Cam, Lower Lemington, Lower Lydbrook, Lower Oddington, Lower Slaughter, Lower Swell, Lydney, Maisemore, Matson, Maugersbury, Meysey Hampton, Mickleton, Mile End, Milkwall, Minchinhampton, Minsterworth, Miserden, Mitcheldean, Moreton Valence, Moreton-in-Marsh, Mork, Nailbridge, Nailsworth, Naunton, Netherend, New Town, Newent, Newerne, Newington Bagpath, Newland, Newnham, Newport, Nibley, North Cerney, North Nibley, Northleach, Northway, Northwood Green, Norton, Notgrove, Nup End, Nympsfield, Oakle Street, Oakridge, Oldbury on the Hill, Oxenton, Ozleworth, Painswick, Pamington, Parkend, Paxford, Pilley, Pillowell, Pitchcombe, Poole Keynes, Poolhill, Poulton, Prestbury, Preston, Puddlebrook, Purton, Putloe, Quedgeley, Quenington, Randwick, Redmarley D'Abitot, Rendcomb, Rodborough, Rodley, Rodmarton, Ruardean, Ruardean Woodside, Rudford, Ruspidge, Ryton, Saintbury, Salperton, Sandhurst, Sapperton, Saul, Sedbury, Seven Springs, Sevenhampton, Sharpness, Sheepscombe, Sherborne, Shipton, Shipton Moyne, Shorncote, Shurdington, Shuthonger, Siddington, Slad, Slimbridge, Snig's End, Snowshill, Somerford Keynes, South Cerney, Southam, Southrop, St Briavels, Stanton, Stanway, Staunton, Staverton, Staverton Bridge, Stinchcombe, Stoke Orchard, Stone, Stonehouse, Stowe, Stowell, Stow-on-the-Wold, Stratford, Stratton, Stroat, Stroud, Stroud Green, Sudgrove, Sunhill, Swindon, Syde, Tarlton, Taynton, Teddington, Temple Guiting, Tetbury, Tetbury Upton, Tewkesbury, The Camp, The Eaves, The Mythe, Thrupp, Tibberton, Tidenham, Tidenham Chase, Tillers' Green, Tiltups End, Tirley, Toddington, Todenham, Tredington, Trow Green, Tuffley, Turkdean, Tutshill, Twigworth, Twyning, Twyning Green, Uckington, Uley, Ullenwood, Up Hatherley, Upleadon, Upper Coberley, Upper Framilode, Upper Lydbrook, Upper Oddington, Upper Slaughter, Upper Soudley, Upper Swell, Upton St Leonards, Viney Hill, Walton Cardiff, Wanswell, Welsh Bicknor, Westbury-on-Severn, Westcote, Weston Subedge, Westonbirt, Whaddon, Wheatenhurst, Whelford, White End, Whitecroft, Whiteshill, Whiteway, Whitminster, Whittington, Wibdon, Willersey, Winchcombe, Windrush, Winson, Winstone, Withington, Woodchester, Woodcroft, Woodford, Woodmancote, Woolaston, Wormington, Wortley, Wotton-under-Edge, Wyck Rissington, Yanworth, Yorkley