Here you will find details of psychics offering readings in Dorset, Abbotsbury, Beaminster, Bearwood, Bere Regis, Bishop's Caundle, Blandford Forum, Boscombe, Bournemouth, Bourton, Bridport, Broadstone, Broadwindsor, Buckland Newton, Burton Bradstock, Canford Cliffs, Cerne Abbas, Charmouth, Chideock, Child Okeford, Corfe Castle, Corscombe, Corton Denham, Cranborne, Dorchester, East Stour, Evershot, Ferndown, Gillingham, Hazelbury Bryan, Holnest, Isle of Portland, Long Bredy, Lyme Regis, Lytchett Minster, Maiden Newton, Marnhull, Martinstown, Milborne Port, Milborne St Andrew, Milton Abbas, Morden, Netherbury, Norden, Parkstone, Piddletrenthide, Poole, Powerstock, Preston, Puddletown, Sherborne, Southbourne, Stalbridge, Studland, Sturminster Marshall, Sturminster Newton, Swanage, Tarrant Hinton, Upwey, Verwood, Wareham, Warmwell, West Lulworth, Westbourne, Weymouth, Wimborne Minster, Winton, Witchampton, Worth Matravers, Yetminster
Psychic Medium – Hazel McLister-Brewer, 126 Albion Way, Verwood, BH31 7LR
Tel. 01202 981421
Psychic Readings by Christina Bournemouth, Flat 2, 6, Appletree Close, Bournemouth, BH6 5JE
Tel. 01202 387633
Pyramid Healing & Intuitive Readings by Joy Dalton, 56 Tarn Drive, Poole, BH17 7DQ
Tel. . 07990 681095
Click —->Psychic Dorset to go to spiritualist churches or see above for clairvoyants offering readings online, by phone or email. Phone readings will of course be easiest if they are not local to you. Psychic email readings may be offered but please bear in mind that not every psychic will be a born touch-typer and not all psychics are happy working for free or small amounts. They may feel they need to charge more if an email takes a long time to type. Make sure you know what you are paying for when you order your reading.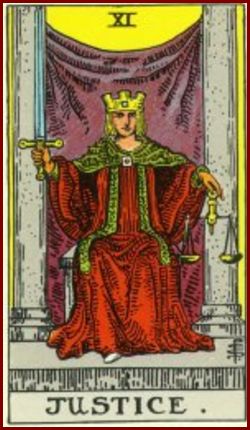 It is my personal belief that nothing that comes from Spirit is meant to harm or alarm us. If your psychic reading contains messages of doom, sickness, death or misery, then please first question the validity of the psychic that gave you the reading. If in any doubt, please feel free to contact me. Please also see: Free Angel Reading for an online psychic reading.
---
Psychic Reading Dorset covering the following areas: Abbotsbury, Beaminster, Bearwood, Bere Regis, Bishop's Caundle, Blandford Forum, Boscombe, Bournemouth, Bourton, Bridport, Broadstone, Broadwindsor, Buckland Newton, Burton Bradstock, Canford Cliffs, Cerne Abbas, Charmouth, Chideock, Child Okeford, Corfe Castle, Corscombe, Corton Denham, Cranborne, Dorchester, East Stour, Evershot, Ferndown, Gillingham, Hazelbury Bryan, Holnest, Isle of Portland, Long Bredy, Lyme Regis, Lytchett Minster, Maiden Newton, Marnhull, Martinstown, Milborne Port, Milborne St Andrew, Milton Abbas, Morden, Netherbury, Norden, Parkstone, Piddletrenthide, Poole, Powerstock, Preston, Puddletown, Sherborne, Southbourne, Stalbridge, Studland, Sturminster Marshall, Sturminster Newton, Swanage, Tarrant Hinton, Upwey, Verwood, Wareham, Warmwell, West Lulworth, Westbourne, Weymouth, Wimborne Minster, Winton, Witchampton, Worth Matravers, Yetminster

If you are offering psychic readings or know of a clairvoyant in any of these areas, please let us know.
The churches listed will almost certainly have ongoing development classes of various levels. Please contact them for more information on how to develop your psychic abilities. We welcome your feedback as regards any errors or omissions here.
Bournemouth Spiritualist Church, 16 Bath Rd, Bournemouth, BH1 2PE
Tel. 01202 551751
Poole Christian Spiritualist Church, 18 Kingland Rd, Poole, BH15 1TP
Tel. 01202 670396
Bournemouth Spiritualist Church, 16 Bath Road, Bournemouth, Dorset
Tel: 01202 551751/01202 299532
Abbotsbury, Adber, Affpuddle, Alderholt, Allweston, Almer, Alton Pancras, Anderson, Arne, Ashley Heath, Ashmore, Askerswell, Batcombe, Beaminster, Bedchester, Beer Hackett, Benville Lane, Bere Regis, Bettiscombe, Bincombe, Bingham's Melcombe, Birdsmoor Gate, Bishop's Caundle, Blackdown, Blandford Camp, Blandford Forum, Blandford St Mary, Bloxworth, Bothenhampton, Bourton, Boveridge, Bovington Camp, Bradford Abbas, Bradford Peverell, Bradpole, Briantspuddle, Bridport, Broadmayne, Broadoak, Broadwey, Broadwindsor, Broom Hill, Bryanston, Buckhorn Weston, Buckland Newton, Burleston, Burstock, Burton, Burton Bradstock, Canford Bottom, Cann, Cann Common, Cashmoor, Cattistock, Caundle Marsh, Cerne Abbas, Chalbury Common, Chaldon Herring, Chalmington, Charlestown, Charlton Marshall, Charminster, Charmouth, Chedington, Cheselbourne, Chetnole, Chettle, Chickerell, Chideock, Chilcombe, Child Okeford, Chilfrome, Christchurch, Church Knowle, Clapgate, Colehill, Compton Abbas, Compton Valence, Coombe Keynes, Coppleridge, Corfe Castle, Corfe Mullen, Corscombe, Cranborne, Crouch Hill, Daggons, Dean, Deanland, Dewlish, Dorchester, Dottery, Drimpton, Dudsbury, Duntish, Durweston, East Burton, East Chaldon, East Chelborough, East Creech, East Knighton, East Lulworth, East Morden, East Orchard, East Stoke, East Stour, Easton, Edmondsham, Evershot, Eype, Farnham, Ferndown, Fifehead Magdalen, Fifehead Neville, Fishpond Bottom, Folke, Folly, Fontmell Magna, Forston, Fortuneswell, Frampton, Frome St Quentin, Gaunt's Common, Gillingham, Glanvilles Wootton, Goathill, Godmanstone, Grimstone, Grove, Gussage All Saints, Gussage St Michael, Guy's Marsh, Halstock, Hammoon, Hampreston, Harman's Cross, Haydon, Hazelbury Bryan, Hermitage, Herston, Highcliffe, Higher Ansty, Higher Kingcombe, Higher Whatcombe, Hilfield, Hill View, Hilton, Hinton Martell, Hinton St Mary, Holditch, Holnest, Holt, Holt Heath, Holton Heath, Holwell, Holworth, Holywell, Hooke, Horton, Huntingford, Hurn, Ibberton, Iwerne Courtney or Shroton, Iwerne Minster, Kimmeridge, King's Stag, Kingston, Kingston Russell, Kington Magna, Knap Corner, Knowlton, Lane End, Langton Herring, Langton Long Blandford, Langton Matravers, Leigh, Lillington, Littlebredy, Litton Cheney, Loders, Long Bredy, Long Crichel, Longburton, Longham, Lower Bockhampton, Lower Kingcombe, Lower Wraxall, Lulworth Camp, Lydlinch, Lyme Regis, Lyon's Gate, Lytchett Matravers, Lytchett Minster, Madjeston, Maiden Newton, Mannington, Manston, Manswood, Mapperton, Mappowder, Margaret Marsh, Marnhull, Marshalsea, Marshwood, Martinstown, Melbury Abbas, Melbury Bubb, Melbury Osmond, Melbury Sampford, Melcombe Bingham, Melcombe Regis, Melplash, Middlemarsh, Milborne St Andrew, Milton Abbas, Milton on Stour, Minchington, Minterne Magna, Monkton Up Wimborne, Moor Crichel, Morcombelake, Morden, Moreton, Mosterton, Motcombe, Mudeford, Nether Cerne, Nether Compton, Netherbury, Nettlecombe, Norden, North Poorton, North Wootton, Oborne, Okeford Fitzpaine, Osmington, Osmington Mills, Over Compton, Overcombe, Owermoigne, Pamphill, Parley Cross, Peacemarsh, Pentridge, Piddlehinton, Piddletrenthide, Pilsdon, Pimperne, Plush, Portesham, Powerstock, Poxwell, Poyntington, Preston, Puddletown, Pulham, Puncknowle, Purse Caundle, Radipole, Rampisham, Ridge, Rodden, Romford, Ryall, Ryme Intrinseca, Salwayash, Sandford, Sandford Orcas, Sandhills, Seaborough, Seatown, Shaftesbury, Shapwick, Sherborne, Shillingstone, Shipton Gorge, Silton, Sixpenny Handley, Slepe, South Bowood, South Perrott, Southwell, Spetisbury, St Ives, St Leonards, Stalbridge, Stalbridge Weston, Stanbridge, Stapehill, Steeple, Stinsford, Stoborough, Stoborough Green, Stockwood, Stoke Abbott, Stoke Wake, Stokeford, Stour Provost, Stour Row, Stourpaine, Stourton Caundle, Stratton, Stubhampton, Studland, Sturminster Common, Sturminster Marshall, Sturminster Newton, Sutton Holms, Sutton Poyntz, Sutton Waldron, Swanage, Swyre, Sydling St Nicholas, Symondsbury, Tadden, Tarrant Crawford, Tarrant Gunville, Tarrant Hinton, Tarrant Keyneston, Tarrant Launceston, Tarrant Monkton, Tarrant Rawston, Tarrant Rushton, Thorncombe, Thornford, Thornicombe, Three Legged Cross, Tincleton, Todber, Toller Down Gate, Toller Fratrum, Toller Porcorum, Toller Whelme, Tolpuddle, Trent, Trickett's Cross, Turners Puddle, Turnworth, Twyford, Tyneham, Ulwell, Up Cerne, Up Sydling, Uphall, Uploders, Uppington, Upton, Upwey, Verwood, Walditch, Wareham, Warmwell, Waytown, West Bay, West Bexington, West Chelborough, West Compton, West Holme, West Knighton, West Lulworth, West Milton, West Moors, West Orchard, West Parley, West Stafford, West Stour, Westham, Weston, Weymouth, Whetley Cross, Whitchurch Canonicorum, Whitcombe, White Lackington, Whitmore, Wimborne Minster, Wimborne St Giles, Winfrith Newburgh, Winkton, Winterborne Came, Winterborne Clenston, Winterborne Houghton, Winterborne Kingston, Winterborne Monkton, Winterborne Stickland, Winterborne Whitechurch, Winterborne Zelston, Winterbourne Abbas, Winterbourne Steepleton, Witchampton, Woodcutts, Woodlands, Woodsford, Woodyates, Wool, Woolland, Wootton Fitzpaine, Worth Matravers, Wyke, Wyke Regis, Wynford Eagle, Yetminster