Here you will find details of psychics offering readings in Cambridgeshire, Abbots Ripton, Arrington, Barkway, Benwick, Bythorn, Cambridge, Castor, Caxton, Chatteris, Chrishall, Comberton, Cottenham, Croxton, Elsworth, Ely, Fowlmere, Gamlingay, Great Gransden, Guyhirn, Histon, Huntingdon, Isleham, Kelshall, Kimbolton, Madingley, Manea, March, Newton, Papworth St Agnes, Parson Drove, Peterborough, Potton, Prickwillow, Pymore, Ramsey, Royston, Sandy, St Ives, St. Neots, Steeple Morden, Stretham, Swavesey, Teversham, Tilbrook, Tydd, West Wratting, Willingham, Winwick, Wisbech, Wisbech St Mary, Wrestlingworth
Leo Bonomo,
Tel. 01733 301 018
Mandy on the Moon,
Tel. 01223 659586
Mystic Al, 7 Station Rd, Sandy, SG19 2PZ
Tel. 07715 109650
The Mystic Sunflower, Ditton Walk, Cambridge, CB5 8QE
Tel. 07423 268888
Click —->Psychic Cambridgeshire to go to spiritualist churches or see above for clairvoyants offering readings online, by phone or email. Phone readings will of course be easiest if they are not local to you. Psychic email readings may be offered but please bear in mind that not every psychic will be a born touch-typer and not all psychics are happy working for free or small amounts. They may feel they need to charge more if an email takes a long time to type. Make sure you know what you are paying for when you order your reading.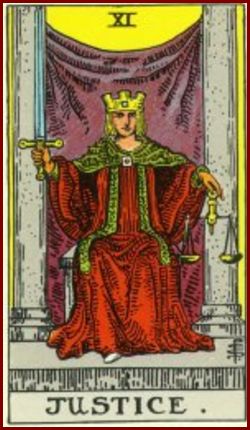 It is my personal belief that nothing that comes from Spirit is meant to harm or alarm us. If your psychic reading contains messages of doom, sickness, death or misery, then please first question the validity of the psychic that gave you the reading. If in any doubt, please feel free to contact me. Please also see: Free Angel Reading for an online psychic reading.
---
Psychic Reading Cambridgeshire covering the following areas: Abbots Ripton, Arrington, Barkway, Benwick, Bythorn, Cambridge, Castor, Caxton, Chatteris, Chrishall, Comberton, Cottenham, Croxton, Elsworth, Ely, Fowlmere, Gamlingay, Great Gransden, Guyhirn, Histon, Huntingdon, Isleham, Kelshall, Kimbolton, Madingley, Manea, March, Newton, Papworth St Agnes, Parson Drove, Peterborough, Potton, Prickwillow, Pymore, Ramsey, Royston, Sandy, St Ives, St. Neots, Steeple Morden, Stretham, Swavesey, Teversham, Tilbrook, Tydd, West Wratting, Willingham, Winwick, Wisbech, Wisbech St Mary, Wrestlingworth

If you are offering psychic readings or know of a clairvoyant in any of these areas, please let us know.
The churches listed will almost certainly have ongoing development classes of various levels. Please contact them for more information on how to develop your psychic abilities. We welcome your feedback as regards any errors or omissions here.
Ely & District Spiritualist Church, c/o Larkfield Resource Centre
Cambridge Spiritualist Church, 662 Newmarket Road
Peterborough Spiritualist Centre, Cambridge Avenue, Millfield, Peterborough, Cambridgeshire
Abbots Ripton, Abbotsley, Abington Pigotts, Ailsworth, Alconbury, Alconbury Hill, Alconbury Weston, Aldreth, Alwalton, Apes Hall, Arrington, Ashley, Babraham, Bainton, Balsham, Bar Hill, Barham, Barnack, Barrington, Bartlow, Barton, Barway, Bassingbourn, Benwick, Bluntisham, Bottisham, Bourn, Boxworth, Boxworth End, Brampton, Brandon Bank, Brandon Creek, Bridgefoot, Brington, Brinkley, Broad Hill, Broughton, Buckden, Buckworth, Burrough End, Burrough Green, Burwell, Bury, Bythorn, Caldecote, Cambridge, Camps End, Carlton, Castle Camps, Castor, Catworth, Caxton, Caxton Gibbet, Chatteris, Cherry Hinton, Chesterton, Chettisham, Cheveley, Chippenham, Chittering, Chrishall Grange, Christchurch, Church End, Coates, Coldham, Colne, Comberton, Commercial End, Conington, Coppingford, Coton, Cottenham, Coveney, Covington, Croxton, Croydon, Denton, Diddington, Ditton Green, Doddington, Down Field, Dry Drayton, Dullingham, Duxford, Earith, East Hatley, Easton, Eastrea, Eaton Ford, Eaton Socon, Eldernell, Ellington, Elm, Elsworth, Eltisley, Elton, Ely, Etton, Eye, Eye Green, Eynesbury, Farcet, Fen Ditton, Fen Drayton, Fenstanton, Fenton, Fitton End, Flint Cross, Folksworth, Fordham, Four Gotes, Fowlmere, Foxton, Friday Bridge, Frog End, Fulbourn, Gamlingay, Girton, Glatton, Glinton, Godmanchester, Gorefield, Grafham, Grantchester, Graveley, Great Abington, Great Chishill, Great Eversden, Great Gidding, Great Gransden, Great Paxton, Great Raveley, Great Shelford, Great Staughton, Great Stukeley, Great Wilbraham, Guilden Morden, Guyhirn, Haddenham, Haddon, Hail Weston, Hamerton, Hardwick, Harlton, Harston, Hartford, Haslingfield, Hatley St George, Hauxton, Helpston, Hemingford Abbots, Hemingford Grey, Heydon, Highfields, Hildersham, Hilton, Hinxton, Histon, Hobbs Lots Bridge, Holme, Holywell, Horningsea, Horseheath, Horseway, Houghton, Huntingdon, Ickleton, Impington, Isleham, Kennett, Keyston, Kimbolton, Kings Ripton, Kingston, Kirtling, Kirtling Green, Knapwell, Kneesworth, Landbeach, Lark Hall, Leighton Bromswold, Leverington, Linton, Litlington, Little Abington, Little Chishill, Little Downham, Little Eversden, Little Gidding, Little Gransden, Little Paxton, Little Raveley, Little Shelford, Little Stukeley, Little Thetford, Little Wilbraham, Littleport, Lode, Lolworth, Longstanton, Longstowe, Longthorpe, Madingley, Manea, March, Marholm, Maxey, Melbourn, Meldreth, Mepal, Milton, Molesworth, Morborne, Murrow, Needingworth, New England, New Walsoken, New Wimpole, Newark, Newborough, Newton, Norman Cross, North Side, Northborough, Oakington, Offord Cluny, Offord D'Arcy, Old Fletton, Old Weston, Oldhurst, Orton Longueville, Orton Waterville, Orwell, Outwell, Over, Pampisford, Papworth Everard, Papworth St Agnes, Parson Drove, Peakirk, Peterborough, Pidley, Pilsgate, Pondersbridge, Prickwillow, Purls Bridge, Pymore, Queen Adelaide, Rampton, Ramsey, Ramsey Forty Foot, Ramsey Heights, Ramsey Mereside, Ramsey St Mary's, Reach, Ring's End, River Bank, Sawston, Sawtry, Saxon Street, Shepreth, Shingay, Shudy Camps, Sibson, Six Mile Bottom, Snailwell, Soham, Somersham, Southoe, Southorpe, Spaldwick, St Ives, St Neots, Stanground, Stapleford, Staughton Green, Staughton Highway, Steeple Gidding, Steeple Morden, Stetchworth, Stibbington, Stilton, Stonely, Stow cum Quy, Stow Longa, Stretham, Stuntney, Sutton, Swaffham Bulbeck, Swaffham Prior, Swavesey, Tadlow, Tetworth, Teversham, Tholomas Drove, Thorney, Thornhaugh, Thriplow, Tilbrook, Toft, Toseland, Town End, Trumpington, Tydd St Giles, Ufford, Upend, Upton, Upware, Upwood, Walsoken, Walton, Wansford, Warboys, Wardy Hill, Waresley, Water Newton, Waterbeach, Welches Dam, Wendy, Wennington, Wentworth, Werrington, West Perry, West Wickham, West Wratting, Westley Waterless, Weston Colville, Weston Green, Westry, Westwick, Whaddon, Whaddon Gap, Whittlesey, Whittlesford, Wicken, Wilburton, Willingham, Wimblington, Winwick, Wisbech, Wisbech St Mary, Wistow, Witcham, Witchford, Wittering, Woodditton, Woodhurst, Woodston, Woodwalton, Woolley, Wyton, Yaxley, Yelling